Samsung readying one Ultrabook in house and outsourcing another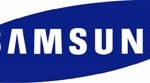 Intel wants to sell Ultrabooks in droves to help the PC industry come back from the grips of tablets that aren't powered by Intel CPUs to thin and light notebooks that are Intel powered. The catch for Intel is that while it wants the machines to sell for under $1000, the notebook makers working on the thin machines with it say the hardware costs too much. That means that only very slow and basic machines have hit that under $1000 price point while the full featured machines may be more than twice that amount.
Earlier this month an ad for HP Ultrabooks surfaced on Google hinting that HP is in fact working on Ultrabooks. So far, that is the only worked we have heard out of the world's largest computer maker. DigiTimes reports that Samsung is already at work on two Ultrabook notebooks. Samsung will apparently build one of the machines in house.
Interestingly, sources tell DigiTimes that Samsung will also be farming the construction of a second Ultrabook out to Quanta Computer, one of the huge firms that makes gear for a bunch of different brands. The volume that Samsung will make Ultrabooks in is still unknown. The company will launch the Ultrabooks after Asus and Acer.
[via DigiTimes]