Samsung Quashes 3D Rumors For Galaxy S III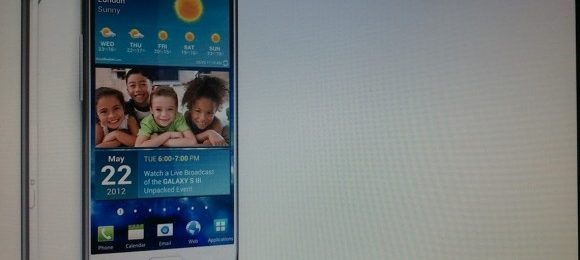 One of the many rumors surrounding the highly anticipated Samsung Galaxy S III smartphone is that it will feature a 3D display. Well, that's not happening, asserted Samsung today via a statement to Engadget. The South Korean company made it clear that it has no immediate plans to include 3D display technology in its upcoming smartphones.
Although Samsung Electronics is constantly exploring new technologies for our mobile devices, we have no immediate plan to include displays featuring 3D technology in our upcoming smartphones.
The revelation isn't surprising since the 3D trend seems to be trailing off. HTC and LG both rushed to release 3D smartphones last year, including the HTC Evo 3D and the LG Optimus 3D, but they have since replaced their flagships with 2D versions. The emphasis has returned to increasing resolution, something that's still lacking with 3D display technology.
Samsung's statement doesn't completely rule out 3D display technology in the long term, but it does confirm that the upcoming Samsung Galaxy S III will not be sporting one. The handset is expected to feature a 4.65-inch Super AMOLED display along with Samsung's own quad-core Exynos processor. Leaks have suggested a May 22 launch in London.
[via TNW]