Samsung printers get Amazon Dash Replenishment features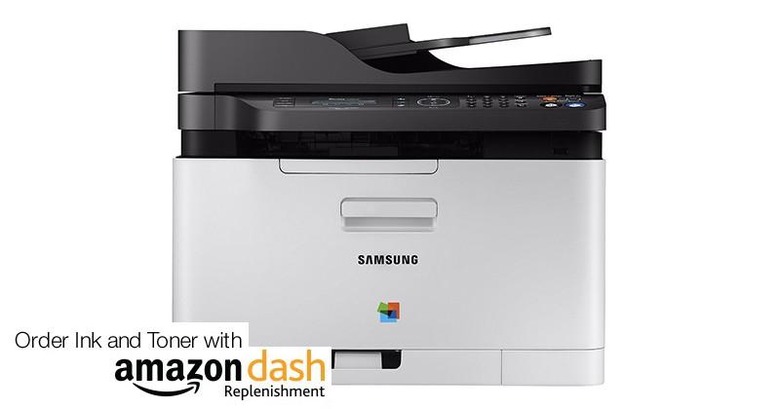 We may receive a commission on purchases made from links.
It's an all-too-common problem. You've got something very important that you need to print out, and you're in a hurry. The printer kicks on and starts going through its motions. And after a few minutes of kicking around, it finally tells you that you're out of ink. Now you have to run to the store to get a replacement, and you're already behind schedule. Sound familiar? Well, this may soon be a problem of the past.
Last month, Amazon took the wraps off of its
. The idea was that certain devices could automatically order whatever supplies were necessary, whenever it was getting low. While they only had a few partners when they first announced the service, they've got a pretty big name to come on board.
Today, Samsung and Amazon announced a partnership that would ensure that if you have the right printer, you'll never run out of toner again. When you setup either the Printer Manager on your PC, or Samsung's Mobile Print app on your phone, you can connect the device to your Amazon account. If you do, the printer will keep an eye on your toner, and order replacement cartridges when the appropriate time comes. This ensures that you'll never be stuck running to the store at the last minute, and you won't have to worry about keeping a spare one on a shelf for months.
Currently, there are four models of printers that are compatible with the service. You can
. Interestingly, they are all laser printers. This would seem to target an office environment, rather than home use. Though I'm personally a fan of using a laser printer at home, due to the low cost of replacement toner vs. ink cartridges.