Samsung prices Galaxy Tab 8.9 WiFi in US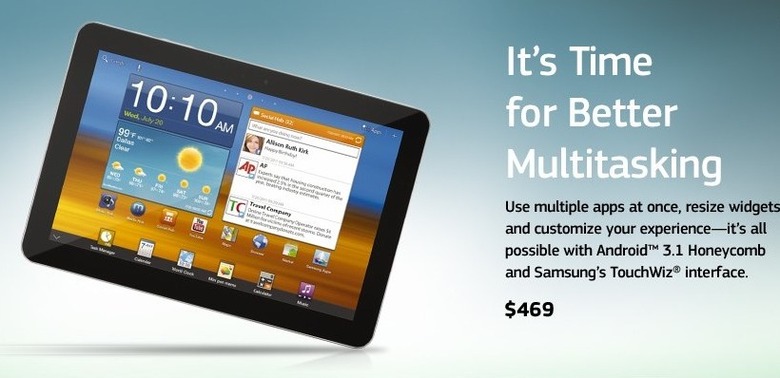 We may receive a commission on purchases made from links.
Samsung US has officially priced up its smaller Android tablet, slapping price tags on the WiFi-only versions of the Galaxy Tab 8.9. The 16GB version will be $469, Samsung has confirmed, while the 32GB version will be $569. Both will use the same 1GHz dual-core Tegra 2 processor and have dual-cameras, a 3-megapixel unit on the back and a 2-megapixel version upfront.
Unsurprisingly, Samsung's official figures tally with those Best Buy confirmed for the Galaxy Tab 8.9 last week. The retailer put both versions of the tablet up for pre-order, suggesting that availability would be later this month. That's more than Samsung is saying, with only the promise that the smaller slate is "coming soon."
What's still unknown is when the 4G LTE version of the Galaxy Tab 8.9 will go on sale. We benchmarked a prototype earlier this month but Samsung is yet to confirm a launch date nor, indeed, which countries the slate will be offered in. The US does seem a likely candidate, however, with both AT&T and Verizon having LTE networks.
[via Android Community]