Samsung Premium Suite apps on Galaxy Note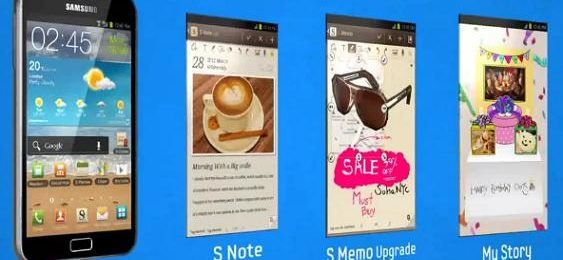 Samsung has released a video to give a sneak peek at its upcoming Premium Suite apps. The video shows the new collection of S-Pen-optimized apps running on the Galaxy Note, which is expected to receive the Premium Suite along with its update to Android 4.0 Ice Cream Sandwich.
The Premium Suite includes updated versions of the S Memo app that shipped with the Galaxy Note, as well as the S Note and My Story. The S Note lets you create notebooks for various needs, such as travel notes, a recipe collection, or a diary. It lets you quickly jot down notes and automatically replaces your roughly drawn shapes with vector art for clean-looking diagrams.
The My Story app lets you use various templates to create custom greeting e-cards that you can send and share with family and friends. For all the details on what you can do with the S-Pen-optimized Premium Suite apps on the Galaxy Note, make sure to watch the video below.