Samsung plans to shutdown ChatOn service in 2015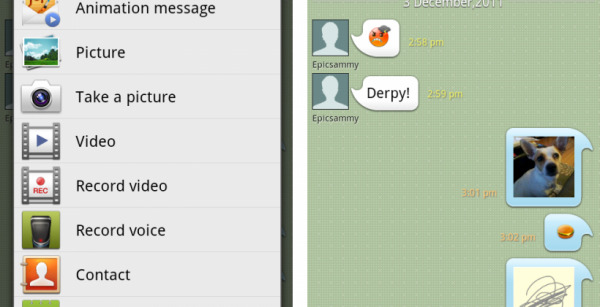 Samsung rolled out its ChatOn service in 2011 as a way for it to compete with messaging services already on the market like BBM and iMessage. ChatOn originally launched in 120 countries and was supported in 62 languages. Users could send photos, video, voice messages, and share contacts, calendars, and other content on the service. ChatOn hasn't been terribly popular with users around the world.
Samsung has now announced that it will be ending the ChatOn service in all areas where it is offered except the US on February 1. ChatOn will be discontinued in the US at some point during Q1, but the exact date hasn't been determined at this time.
The reason for the shutdown according to Samsung is "changing market conditions" which is likely code for few people actually used the service. At one point Samsung claimed that it had a user base of 100 million people. That user base was likely the number of smartphones with the ChatOn service pre-installed.
Very few people actually used the software on their device. Samsung says that it is discontinuing ChatOn to focus on its core services. I'm sure there are a few people out there who will be affected by this news, but for most people this is a non-issue.
SOURCE: Engadget