Samsung Pay to get online payment support next year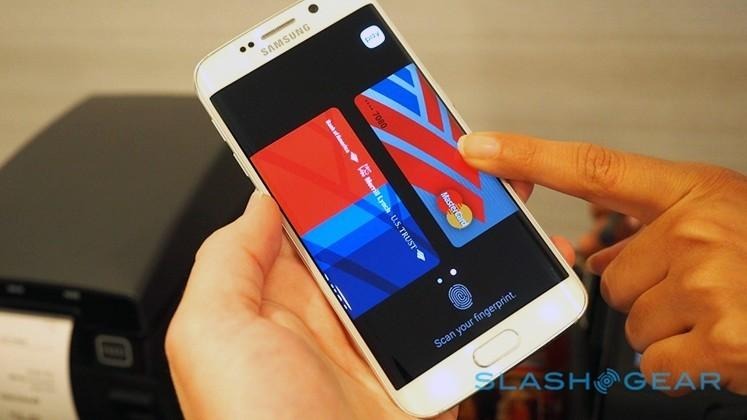 When it comes to mobile payment systems, you might immediately think of Apple Pay or Android Pay, mostly because of the brands behind them. But Samsung Pay might actually trump both when it comes to wider merchant support, and it won't be stopping there. Samsung plans to expand the service's coverage next year by also including paying for goods purchased online, taking Samsung Pay dangerously close to PayPal's and Amazon Payments' territory.
Samsung Pay has one critical advantage over Apple's and Google's rival services. It can work even with traditional magnetic stripe transmission (MST) terminals, thanks to technology Samsung was able to get from LoopPay, which it acquired early this year. In contrast, both Apple Pay and Android Pay, as well as almost all contactless payment systems, make use of NFC and require installing new terminals, or some specialized hardware.
This has allowed Samsung Pay to become one of if not the most widely accepted mobile payment system in the US. Or at least most merchants and business can support it both via MST as well as NFC. Whether buyers actually use it is another question but Samsung's advertised numbers hint at a positive trend.
The disadvantage of Samsung Pay, however, is in availability. Because of MST support, it can only work with very few devices, limited to the Samsung Galaxy S6, Galaxy S6 edge, Galaxy Note 5, and Galaxy S6 edge+. Then again, Apple Pay is also only limited to the iPhone 6 and later generations. Samsung plans to expand support for more handsets, also coming next year, though those will most likely be lacking the MST half of the equation.
Samsung Pay's appeal on those devices, aside from NFC support, will be this upcoming online shopping support as well. Using the service to pay both for on the spot retail purchases as well as online goods could help make it even more accepted both by merchants as well as users. Both Apple Pay and, more recently, Android Pay allow online shopping payments to some extent as well. Details of which merchants and which countries will support this upcoming Samsung Pay feature are still unknown at this point.
SOURCE: Reuters