Samsung Pay tipped inbound for maker's non-premium handsets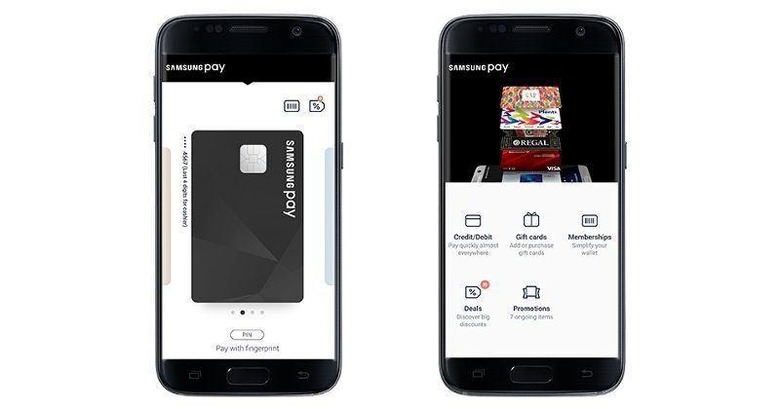 Samsung is planning to launch its mobile payment system on all of its non-premium smartphones, according to a new report, expanding the service's presence in the market. The sources claim Samsung Pay will be brought to the maker's non-premium phones including its budget offerings in emerging markets, starting with India. The move, it seems, will apply to the phones going forward, as they'll be made with the necessary hardware to support the payment system.
The information comes from Mashable, which says it received word from unnamed sources. These sources claim that Samsung will begin this expanded ability in India, using it as a sort of testing ground to see whether its plan has merit. If it does, Samsung Pay may then be rolled out to the budget-centric handsets in other markets.
It seems those with certain phones will have to authenticate Samsung Pay transactions using a PIN, while others with the right hardware will be able to authenticate the service using a fingerprint. As well, Samsung is tipped to have made batches of mid-and-low budget phones with Samsung Pay-friendly hardware.
It isn't clear what kind of timeframe Samsung is considering for this possible expansion of Samsung Pay, though it did roll out the service in a limited fashion in India in recent weeks. In that case, users are able to sign up to get an invitation to use Samsung Pay in the nation; when the full rollout will arrive is likewise unknown.
SOURCE: Mashable