Samsung Pay Story social sharing feature appears in patent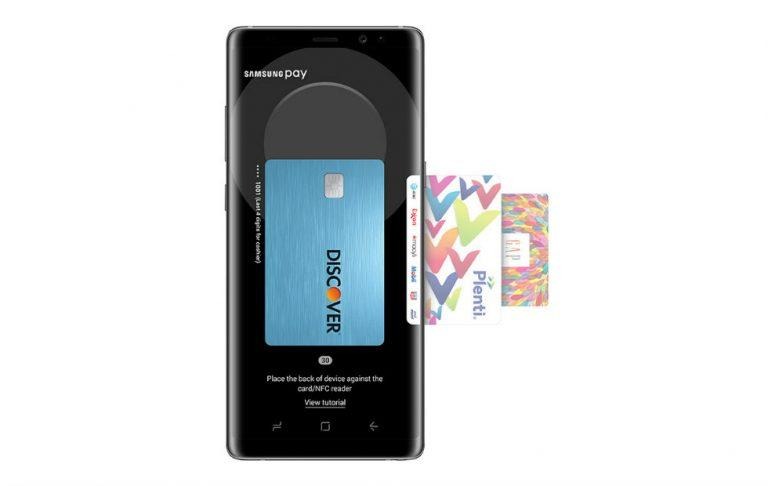 Samsung has patented a new feature for its mobile payment platform that gives it a social element. Called Samsung Pay Story, this feature is a way for Samsung Pay users to share "buying experiences" with their friends via the big social media sites, such as Twitter and Facebook. It seems that by doing so, Samsung is hoping its users will make more people aware of the platform.
The patent was found on the KIPRIS database and reported on first by SamMobile. With it comes to light a feature no one really expected Samsung Pay to offer, but one that may prove popular with certain users. Samsung Pay Story will seemingly allow a user to share what they've purchased — as in, share the fact they bought it — but with robust details that exceed a simple status update.
The feature will apparently allow users to share an image of the purchased item if they so choose, as well as the price, though neither seem necessary. The company also seemingly plans to tap celebrities to serve as 'influencers' for the feature, sharing their own purchased items including images and details about them.
The idea there seems to be making others aware that the feature exists while also encouraging them to use Samsung Pay themselves. Whether influencers will have any abilities/features that won't be available to general users is unclear at this time. Also unknown is how grand of plans Samsung has for its Samsung Pay Story feature.
The company may be planning to expand the feature into a more robust overall social platform of some sort, showing users places nearby that accept Samsung Pay, and possibly also allowing users to connect in some way through the platform. When the feature may arrive in the Samsung Pay app is anyone's guess at this point.
SOURCE: SamMobile