Samsung Pay mobile wallet now available in China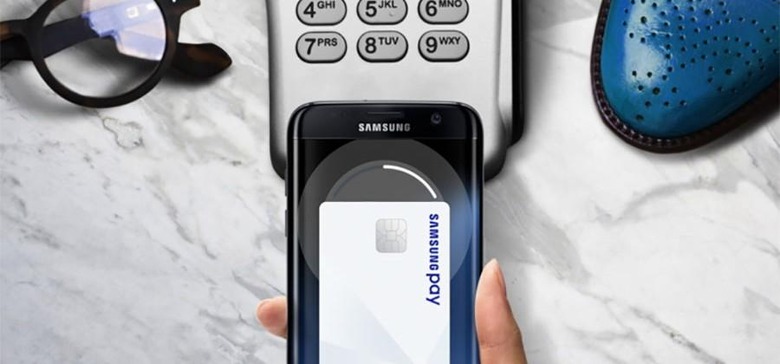 We may receive a commission on purchases made from links.
Samsung Pay fans in China can now use the mobile payment service with China UnionPay. With the service available China UnionPay customers can use their credit and debit cards with compatible Samsung smartphones to make payments on the go without digging out their credit cards. Samsung Pay is available on the Galaxy S7, Galaxy S7 edge, Galaxy S6 edge+ and the Galaxy Note 5 smartphone in China.
"We are pleased to be partnering with CUP to bring Samsung Pay to China," said Injong Rhee, EVP and Head of R&D, Software and Services of Mobile Communications Business at Samsung Electronics. "The reception of Samsung Pay since its launch has been extremely positive and the service has already seen tremendous success in terms of availability and adoption by consumers. In compliance with national laws and regulations, thanks to cooperating with CUP and many banks, we ultimately want to make Samsung Pay available to as many consumers as possible in China, so that everyone can have the opportunity to enjoy the simplicity, safety and convenience of this mobile payment solution."
Samsung notes that additional mid-range smartphones might gain support for Samsung Pay in China in the future. Support for credit and debit cards from nine banks is currently offered in China. These banks include China CITIC Bank, China Construction Bank, China Everbright Bank, China Guangfa Bank, China Minsheng Banking Corp. Ltd, China Merchants Bank, Hua Xia Bank, Industrial and Commercial Bank of China and Ping An Bank. Samsung notes it is working on support for cards for six more banks in the future.
Those six additional banks include Bank of China, Bank of Beijing, Bank of Communications, China Bohai Bank, Industrial Bank and Shanghai Pudong Development Bank. Security for credit and debit cards on Samsung Pay has three layers including fingerprint authentication, tokenization, and KNOX.
SOURCE: Samsung