Samsung Pay early access arrives in India ahead of full launch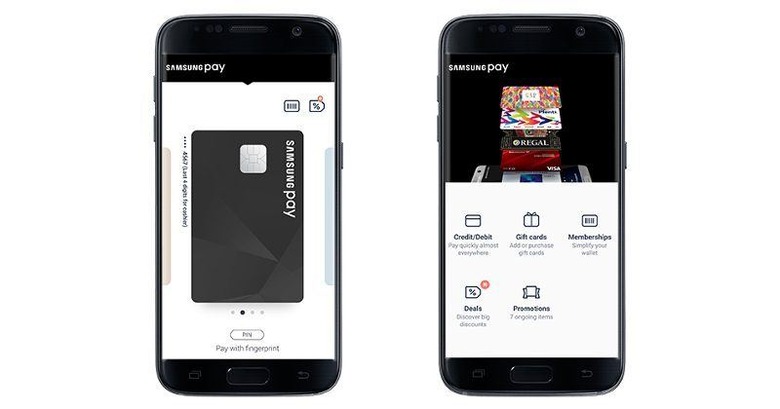 We've known for a while now that Samsung Pay is inbound for India, and now it looks like users in the nation are able to sign up for early access to the mobile payment platform. It's still not clear when exactly the service will be available in India, but the early access registration is a reassuring sign that it must be inbound, at least for those who own a Galaxy A5, A7, S7, S7 edge, or Note 5.
The early access was spotted via Samsung's own Samsung Pay India website, where handset owners in the nation are able to 'register for early access.' Clicking the link will enable you to 'register your interest,' perhaps being Samsung's way to fully gauge how many users it can anticipate in the region while getting early feedback. Registering will get you early access to the program before the official launch.

The screenshot above shows the phone models that are currently supported — if you don't have one of these phones, you won't be able to sign up. As well, you'll need either a debit card or credit card (or multiple) from supported banks. Those banks include Axis Bank, HDFC, ICICI, SBI, and Standard Chartered Bank.
That aside, you'll need to give Samsung your full name, Samsung Account ID, mobile phone number, email, and a PIN code. Once you register, you'll get access to the service and will be able to use it, though the number of stores accepting it will no doubt be limited for the time being.
SOURCE: SamMobile