Samsung Pay delayed in UK until 2017 amid bank negotiations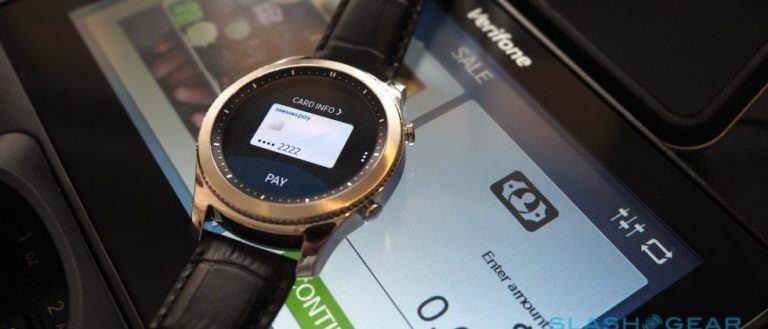 Samsung wants very much to compete with Apple Pay and Android Pay around the world. So much so that Samsung launched its own mobile payments service called Samsung Pay and had promised to launch its service in the UK in 2016. With the waning weeks of 2016 here, Samsung has now announced that it is pushing that UK launch back to 2017.
Exactly when in 2017 Samsung Pay will launch is a mystery, the delay is thought to be lengthening negotiations with banks. "Following successful launches of Samsung Pay around the world, we are planning to launch the service in the UK in 2017," stated Samsung. Samsung previously launched Samsung Pay in the US and South Korea in 2015.
As with other mobile payment services, Samsung Pay lets users of Samsung smartphones and smartwatches pay for things in retail locations supporting the service without having to pull out their wallet. One big reason that Samsung decided to roll out its own mobile payments service is that Android Pay is incompatible with its smartwatches. Apple Pay is compatible with the Apple Watch and Samsung needs to directly compete with Cupertino.
The delay marks another instance where Samsung was unable to keep its promise to consumers, something that doesn't help the company in the wake of the Note 7 failure. Samsung Pay has the ability to make contactless payments on terminals that support the tech and it can support older terminals with tech that is able to mimic the magnetic strip on credit cards. Earlier this month we reported that if you want to use Samsung Pay, the Samsung Gear S3 smartwatch enables Samsung Pay with any Android smartphone.
SOURCE: Telegraph