Samsung Gear S3 supports Samsung Pay on any Android phone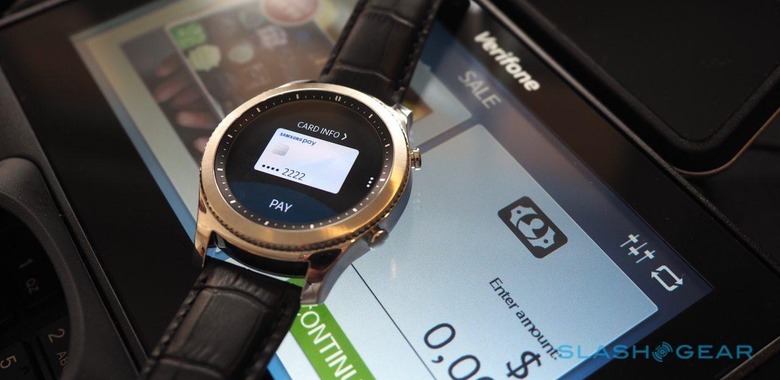 The Samsung Gear S3, Samsung's latest smartwatch device, is now available in the US and UK, and, as you'd expect, it features support for Samsung Pay, the company's own mobile payments service, along with features including LTE connectivity, GPS, and a heart-rate sensor. But it seems Samsung has been saving a little surprise for the Gear S3's launch: the watch will support Samsung Pay even if it's paired with a non-Samsung Android smartphone.
In the past, Samsung Pay has been one of the manufacturer's exclusive services, only working on their own Android-powered phones, such as Galaxy S and Note devices. With the new Gear S3, however, all that's needed is a smartphone running Android 4.4 KitKat or later; the Samsung Pay account is set-up and managed directly through the Samsung Gear app.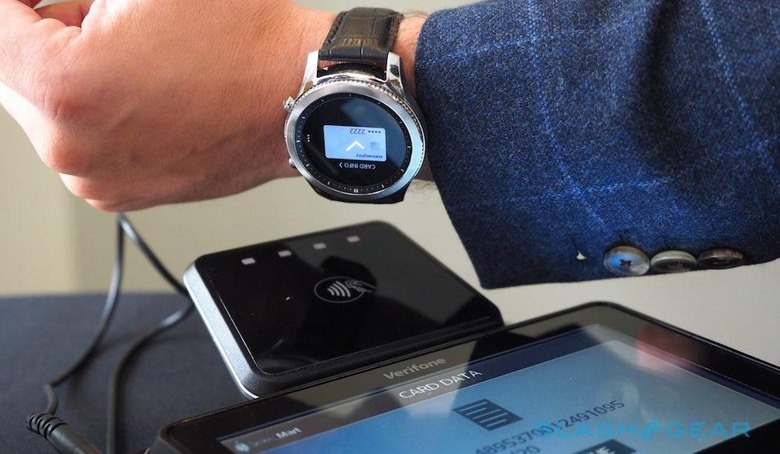 While Samsung isn't quite going as far as releasing Samsung Pay openly across the Android platform, making the payments service easier to use with the Gear S3 is a smart move for the company. Apply Pay and Google's own Android Pay are continually dominating the mobile payments market, and limiting Samsung Pay to only Samsung devices will prevent it from any serious growth, especially after former Note 7 owners jumped brands.
It's also a great way to lure prospective Gear S3 buyers who don't already own a Samsung phone, users that would otherwise be unable to take advantage of one of the smartwatch's biggest features. The Gear S3 starts at $350 and is available as either the S3 Classic or the S3 Frontier. Be sure to check out our hands-on write-up for details on all the new features and capabilities.