Samsung Pay beta program launches in the US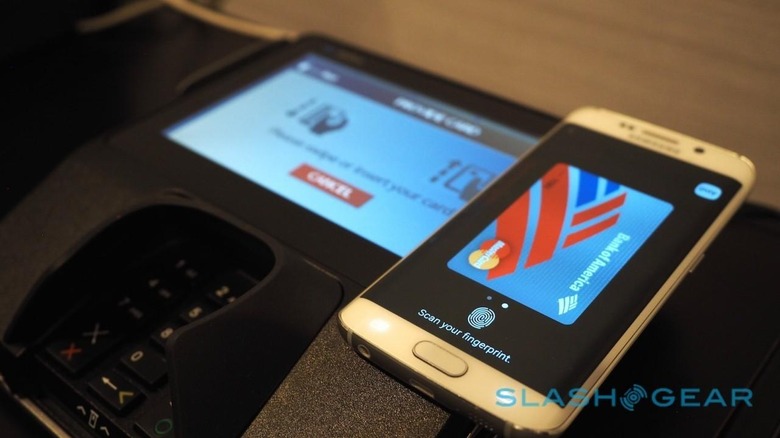 Preparing for its late September launch, Samsung has just kicked off the beta testing stage for its much delayed Samsung Pay system in the US. As you would expect, however, the beta is invite-only, so you better fall in line if you want to try out what could be the holy grail of wireless payment systems. Of course, the list of potential candidates for using Samsung Pay is further narrowed down to those who own one, or at least one, of Samsung's four latest flagship smartphones.
The requirements to be eligible for receiving an invitation are straightforward enough. You need to own a Galaxy Note 5, a Galaxy S6 edge+, a Galaxy S6 edge, or a Galaxy S6. But not just any of these smartphone but those under one of four US carriers, like AT&T and T-Mobile, for example. Note that owners who have rooted their device even once will not be able to use Samsung Pay, even if they flash back to stock, since it trips up KNOX security.
Then you'll also need to own a qualifying card:
• Bank of America consumer credit, debit cards, small business debit cards (owner card only), Merrill Lynch consumer credit cards, U.S. Trust consumer credit, debit cards

• U.S. Bank consumer or small business Visa credit and debit cards, Elan Financial consumer or small business Visa credit card
Oh, and yes, you also need to have a Samsung account.
If you have checked all three, then you can simply sign up for the beta program and then wait for your luck.
Samsung Pay is poised to challenge even the likes of Apple Pay or Android Pay, which still has to launch as well, thanks to one single feature. It's MST technology, which is exclusively found in the four smartphones mentioned above, lets it work with any old magnetic strip PoS, giving it access to almost every terminal in the market. Of course, that also has the side effect of giving merchants less incentive to upgrade to or setup an NFC-based terminal, which, in turn, could hamper set back the growth of the wireless payment market.
SOURCE: Samsung