Samsung Pay adds online shopping, in-app payments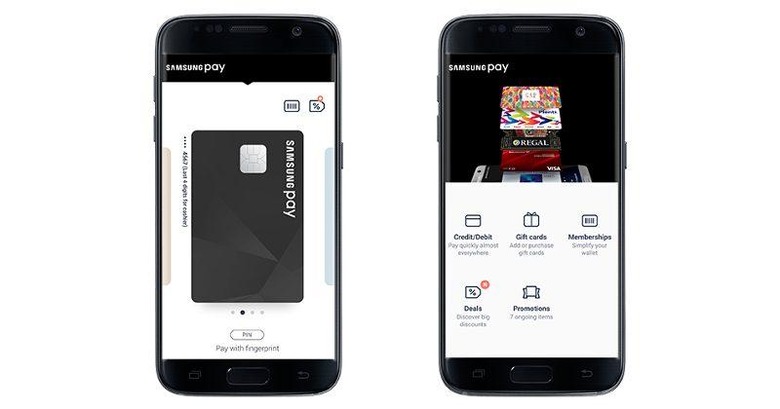 Samsung Pay just recently celebrated its first birthday, not an insignificant feat for a mobile payment system limited to a single device vendor and very few devices. Of course, Samsung's work is far from over. Following Google's announcement of Android Pay supporting Visa Checkout and MasterCard's Masterpass, Samsung is similarly boasting of new support for buying things through the mobile web. But via Masterpass only this time. In exchange for a lack of Visa support, Samsung Pay gains support for in-app payments as well as three new countries.
Not all the purchases we make are for apps, inside apps, or in stores. Some, we have to do on the seller's web page. It's a hassle on desktops and laptops, but not too much work. On smartphones, however, the process can be quite taxing.
With support for MasterCard's Masterpass platform, Samsung Pay promises to reduce that process into a single tap on a fingerprint sensor, or, at most, a few taps for a PIN code. Shipping and billing information are taken from data stored in Samsung Pay, while the express checkout is handled by MasterCard. And, as always, all transactions are promised to be secure.
That's not the only thing that's new. The Samsung Pay app will now also show discounts and promos from nearby shops and will allow users to redeem them in a snap. Users of apps from the likes of Velocity, Raise, Fancy, Hello Vino, Wish, and Touch of Modern can also now select Samsung Pay for a painless purchase.
Samsung Pay's online payment feature, previously available only in South Korea, will roll out to the US first before heading out globally. In-app purchases and nearby deals will become available some time in November. In addition, Samsung Pay is also launching in Malaysia, Russia, and Thailand, bringing the total of supported countries to 10.