The bezel-less phone display battle has already started but the fighters remain ill-equipped to handle it. OEMs have scrambled to redesign their phones, some more or less ending up in failure. Samsung somewhat missed its chance when the in-display fingerprint sensor didn't make it in time. But, at least based on a patent, it seems to be planning to make up for lost opportunity and will be putting not just a fingerprint scanner under the display, but every other scanner you can find on the face of a phone.
The fingerprint scanner issue is more or less solved by now. You can relocate it to the back or to the side. You can also ditch it all together like the iPhone X. Or, now that Synaptics has finally finished it, embed it in the screen. But the fingerprint scanner is only one part of the story. The lower part, specifically. Above, you still have sensors, the camera, in particular, to deal with.
Apple and Andy Rubin's Essential solved it in the same way. They cut out a part of the screen, now commonly called the "notch", and places the sensors or just one sensor there. It's not the most elegant solution but it's the most practical. In fact, Samsung's patent also plays around with the possibility.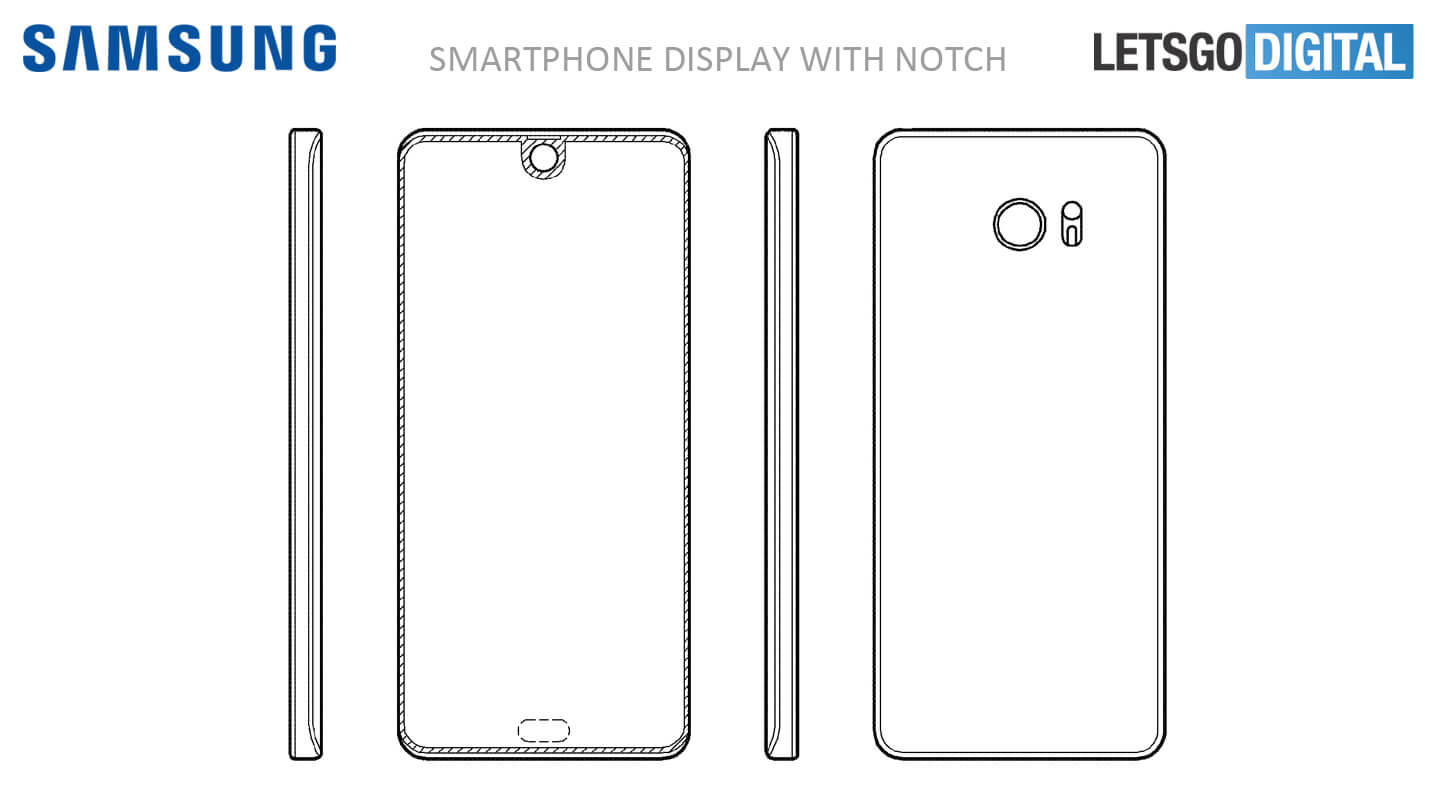 The other possibility shown in the patent is to have holes in the screen for the sensors. This allows Samsung to stretch out the display to the top and bottom while still making some room for the camera. The fingerprint scanner also makes a return to the front in this patent, be it embedded in the display or in a similar cutout.
Of course, like any patent, this doesn't immediately translate to execution. But with Samsung propensity to reduce bezels every iteration, it is an inevitable future as well.
VIA: LetsGoDigital