Samsung outs world's first UFS 256GB memory card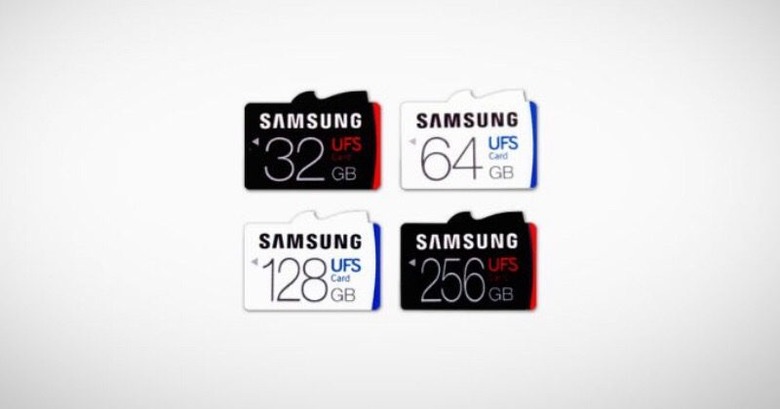 Samsung has a strange attitude when it comes to microSD cards and smartphones. In the Galaxy S6 generation, it removed those but due to no small amount of criticism, it returned those in the Galaxy S7 and S7 edge and, presumably, the upcoming Galaxy Note 6/7 as well. And now it has unveiled what it boasts is the world's first batch of microSD cards, including a 256 GB one, based on the new UFS removable card standard. But, sadly, these new cards might not be compatible with any existing device in the market today.
First, let's get into the tech. To its credit, the new UFS standard, specifically UFS 2.0, does promise improved performance across the board compared to the current eMMC 5.0 and 5.1 standards used in almost all of today's flash storage, the type used in mobile devices and memory cards. For the 256 GB card, the highest in this pioneering batch, Samsung measures 530 MB/s sequential read speeds, which is nearly equivalent to the speeds offered by SATA SSD drives. Writing is naturally slower at 170 MB/s but that's still double the speed of the fastest microSD card.
What's new in the JEDEC UFS 1.0 Card Extension Standard is that these speed benefits can now also be enjoyed on removable cards. Previously, UFS memory was limited to embedded memory, like those found inside smartphones and tablets. With the new standard and Samsung's new cards, UFS cards have the potential to leapfrog over even the fastest microSD cards in the market today.
But there's a catch.
Given how new the UFS Card Extension Standard is, practically no device currently available to consumers supports it. Not that surprising, considering Samsung does claim to have the world's first cards. The OEM does say that the memory cards are ideal for "high resolution shooting devices", but only mentions DSLRs, VR cameras, and drones. There is, however, a chance that the Galaxy Note 7 will be the first smartphone to have compatibility with this kind of removable card. Whether the smartphone will have compatibility with regular (eMMC) microSD cards, we can only cross our fingers. It wouldn't make practical sense if the Galaxy Note 7 got back a memory card slot only to have it compatible with one and only one type of card.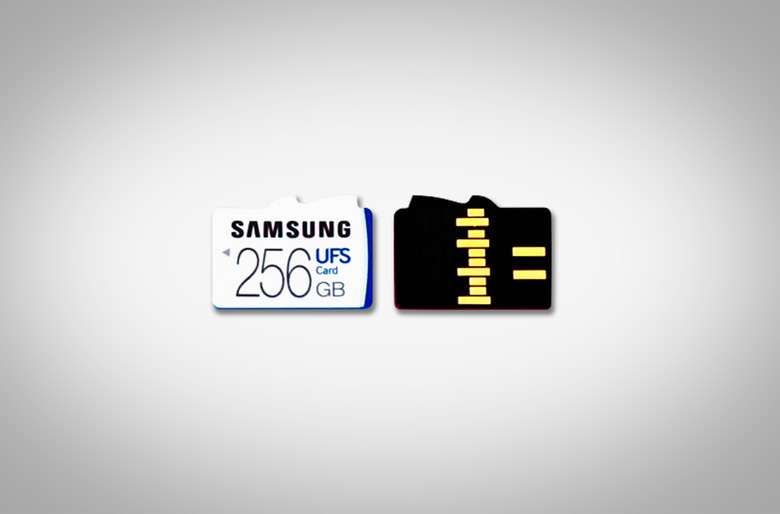 Samsung's removable UFS memory cards come in 32, 64, 128, and 256 GB capacities. No word yet on their commercial launch, which will probably depend on the availability of compatible devices in the market.