Samsung Omnia rumored to hit Bell in April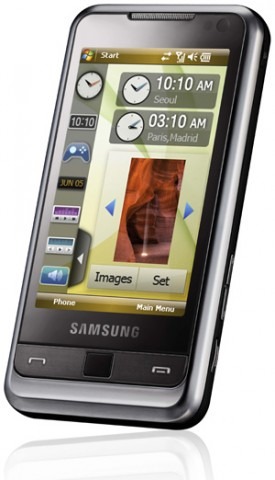 If you live in Canada and can't get enough of smartphone, touchscreen goodness, you're in luck. You will soon be able to get your hands on the Samsung Omnia on Bell. Yes, this does provide you with another option in a sea of options, but there can never be too much variety, right?
The rumored release date is between April 9th and the 12th at the moment. This release should actually go rather well, especially considering how popular the Omnia is in the U.S. on Verizon.
And just in case you've forgotten, the Samsung Omnia is a touchscreen smartphone that runs on Windows Mobile 6.1 Pro. It features a 240 x 400 rez 3.2" touchscreen, EV-DO Rev. 0/Rev. A, Wi-Fi, GPS, a 5-megapixel camera with features like auto focus and face stabilization and video playback. Pricing hasn't been revealed as of yet, but if current Bell handsets are any indicator, the Omnia should go for about $200.