Samsung Omnia II Landing On Verizon In July?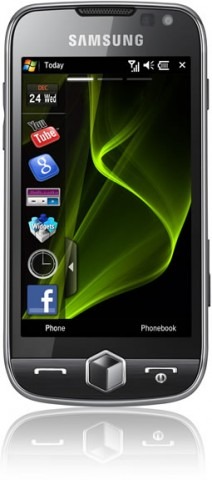 According to an unnamed phoneArena tipster, Verizon have confirmed that they will be offering the CDMA version of Samsung's Omnia II this July.  The source is seemingly Verizon's customer services, who revealed that the touchscreen AMOLED Windows Mobile phone will be dropping just next month.
Samsung made the Omnia II official earlier this month, surprising with the fact that the device publicly announced was not the GSM HSPA handset expected but a CDMA device.  Verizon's latest smartphone will offer EVDO Rev.A; there's no talk of it being a "worldphone" with both CDMA and GSM support for roaming.
Also unknown is a specific release date in July, and what sort of pricing the Omnia II might command.  The phone has a 3.7-inch WVGA display, 5-megapixel camera, WiFi and A-GPS.