Samsung offers 24x super zoom point-and-shoot HZ25W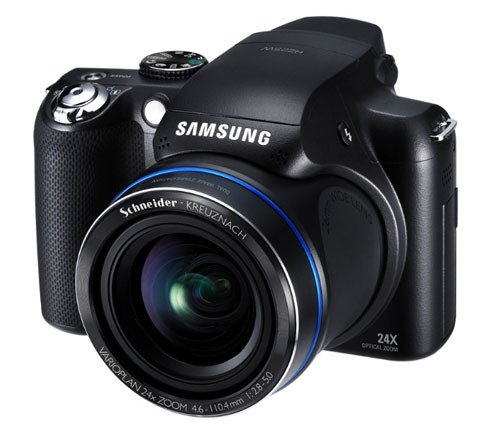 I purchased a DSLR camera a long time ago because I was tired of my point-and-shoot not being fast enough with shutter speed to actually take a picture of my kids. My Nikon D80 is plenty fast, but I often miss the high zoom range I gave up for the D80 compared to the old camera I had.
Sure, you can get high levels of zoom on my D80, but those lenses can cost as much as I paid for the camera. Samsung unveiled a new point-and-shoot camera called the HZ25W that gives me zoom envy. The little camera offers a whopping 24x zoom lens with a 26mm wide-angle focal length.
The camera can also record 720p HD video, something else my D80 isn't capable of doing. Video recorded with the HZ25W is in H.264 format. Other features of the camera include full manual controls and support for RAW images. Samsung uses both optical and digital image stabilization to reduce image blur. Samsung expects to ship the camera in October for $399.99.