Samsung offering free extended battery with new Galaxy Nexus purchase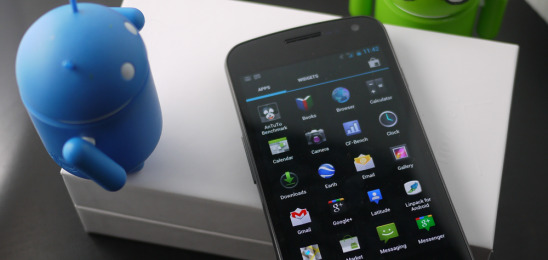 The US version of the Galaxy Nexus, featuring LTE on Verizon's network, is already slightly thicker to accommodate a larger battery. If you want to take advantage of Verizon's high speed network, then you have to pay the price is battery life, with some users opting for an extended battery to get them through the day. If you were on the fence about the phone and had concerns about the battery, maybe this deal is for you: order a Galaxy Nexus from Samsung Direct on a new two-year contract, and they'll throw in the 2,100mAh extended battery for free.
Of course, should you choose to do that, you'll be paying the full network price for the handset: $300, plus a new two-year commitment. Or, you could not do that. Instead, why not buy a Galaxy Nexus from Amazon Wireless for $99.99 while picking up the extended battery for $34? No pressure or anything, though.
The combination of the Super AMOLED HD screen and LTE connectivity potentially means your battery will be depleted before you make it through the day. Users have reported a healthy boost in battery life with the 2,100mAh battery, even if the capacity is only slightly greater than the 1,850mAh battery included with the phone. If you crave even more juice, Seidio offer a 3,800mAh battery, but it adds considerable girth to the phone with a custom battery cover.
[via Android and Me]