Samsung offering 3,000 mAh for Galaxy S III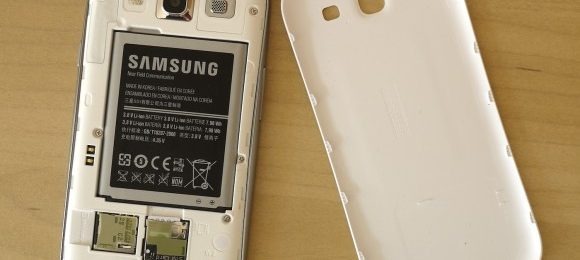 If you're not satisfied with the battery life of your Galaxy S III, Samsung is finally offering a solution that will boost the juice a couple more hours for their flagship device. The company will be releasing a 3,000 mAh extended battery to UK users at a price of £39.99 through Mobile Fun. While there's no release date specified, the battery is up for pre-order right now.
The extended battery compares to Samsung's Galaxy Note II, which has a monstrous 3,100 mAh battery to power that large 5.5-inch display. With the Galaxy S III getting a 3,000 mAh option, users will certainly see a longer run time with the device before having to plug it into the wall, compared to the stock 2,100 mAh battery.
The battery will ship with a modified back cover to accomodate the larger battery, so you'll have to make sure to choose the same color as your phone — either white or pebble blue. It's also a good idea to keep in mind that the bigger battery will add a little bit of weight and size to the Galaxy S III, so be prepared to carry around a larger device.
There's no word on whether or not the extended battery will make its way stateside. We're guessing that it has a good chance, but we don't recommend anticipating its arrival just yet. It could be a couple of months before Americans can get a hold of it, and maybe even longer. In either case, if you live in the UK, the extended battery us available now for pre-order.
[via Android Community]