Samsung, Oculus get LeBron to help advertise the Gear VR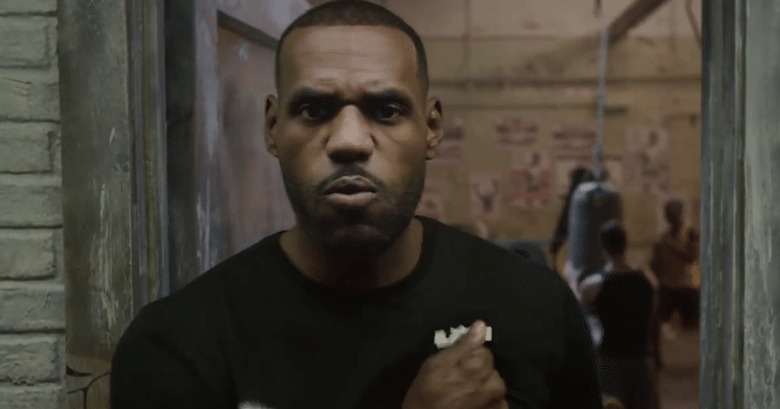 Of the very few actual working and commercially available virtual reality headsets in the market today, the Gear VR, Samsung's and Oculus' baby, is probably the most notable. Instead of being a device in its own right, it is merely an accessory dock for a smartphone, which is admittedly more practical as far as basic VR experience goes. It is, however, perhaps the lesser profile device, compared to the Oculus Rift itself, or Microsoft's AR HoloLens, or Sony's PS VR, or even HTC and Valve's delayed Vive. To help spread the word, Samsung and Oculus enlisted NBA superstar LeBron James in a featurette entitled "Striving for Greatness".
OK, it's basically a 12-minute tour of LeBron James' training day. It gives a first person perspective into how an athlete's spends his or her (his, since this is, after all, LeBron) day training and totally focused on the work at hand. It's like being in the shoes, or in this case, in the eyeballs, of LeBron as he trains for his 13th season in the NBA.
Of course, to truly experience the video in full, you'd need to get a Gear VR and then access the content from Samsung's Milk VR app. Alternatively, you can also get it from the Oculus Store, if you happen to have one of the dev kits. For the rest of us who don't, here's a condensed one-minute ad that has almost nothing to do directly with Striving for Greatness. Except, of course, for LeBron James.
Experiences like these are supposedly what stuff like virtual reality is supposed be about, making real and present the experiences of other people, without actually being there or having to go through the entire grueling process of preparing to become an athlete. Of course, nothing beats the real thing, but a hi-tech compromise is better than nothing.
VIA: TechCrunch