Samsung NX300M camera is first Tizen-based product to launch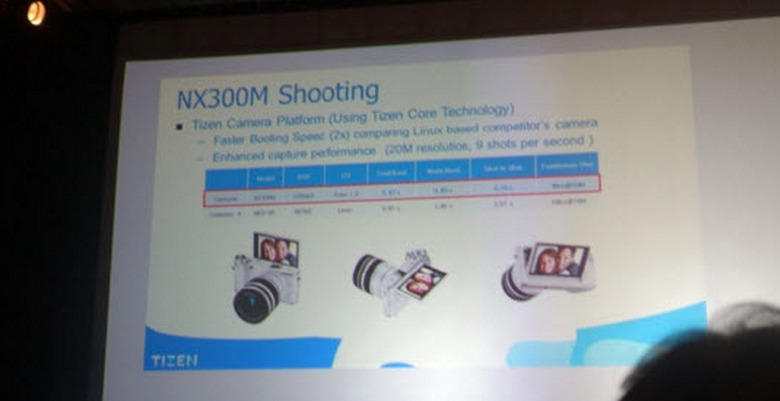 Samsung's Tizen has been the source of rumors for more than a while, with some expecting to see a handset hit shelves with the OS. As it turns out, the Korean company doesn't seem too keen on butting heads with Android and iOS, and instead has elected to launch the Samsung NX300M, a digital camera and the first consumer product running Tizen to officially be launched.
The NX300M was launched in South Korea back in October, but has caught additional attention this week following a Tizen Developer Summit in Korea, where the camera was again shown off. In particular, the camera runs Tizen Camera Platform, which is obviously a bit different than what you'd get on a smartphone, though both are based on Tizen core technology.
As far as the camera goes, Liliputing is reporting that the camera features a 20-megapixel sensor alongside a 3.3-inch AMOLED touchscreen display. The camera is mirrorless, and is able to take up to 9 shots per second in burst mode. As far as connectivity goes, the camera covers most users needs by offering support for both NFC and Wi-Fi, though there's no mention of Bluetooth.
At the developers' event, Tizen 3.0 was also detailed during the keynote. With the next iteration will come an update to the Core OS and toolchain, according to The Handheld Blog. With it will also come 64-bit architecture support and multiple users, as well as improvements to performance overall and support for additional memory than currently possible.
The first smartphones running Tizen are slated for early next year, with Tizen 3.0 arriving in the third quarter of next year.
SOURCE: Unwired View