Samsung NX10 Comes in Black and White for a Limited Time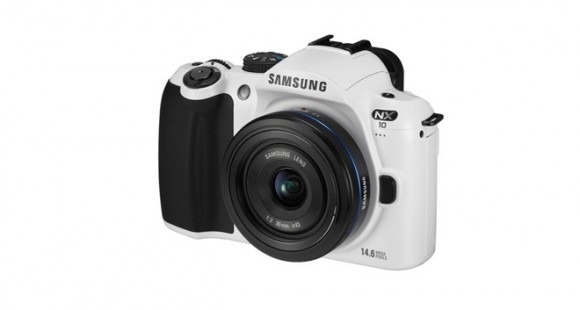 It's been a few months since we've brought up the Samsung NX10, but now that it's back, apparently Samsung wanted to make sure that it caught all the passer-by's eyes. Because how many simple, boring, one color cameras can you have, right? It's always better to give your customers a little bit of choice. Even if it is just for a limited time. For example, this white and black version of Samsung's mirrorless APS camera.
The Samsung NX10 features a mirrorless interchangeable lens system, and the company is still boasting that it has the fastest autofocus of its class. Additionally, there's a APS-C side CMOS sensor for good measure. Shots come in up to 14.6-megapixels, while the camera is perfectly capable of shooting at 720p, 30fps HD video. And when we mentioned it back in January, we noted that it would be launching in the Spring of this year. Well, sure enough, we're officially in Spring, and now here's a limited edition version of the same camera.
Most interesting, though, is the back display. It's a 3-inch AMOLED display, which probably makes this one of the sexiest cameras out there. The white and black coloring definitely makes it stand out, and we imagine it'd be a great accessory to bring along with you if you happen to have the desire to photograph wolves all sneaky-like in the snow-covered forest. Still no word on what it costs, though. But considering the paint job and the "limited" nature of the camera, we imagine it'll be costly.
[via Wired]