Samsung NX mini 2 leaked to bring 4K to mirrorless compact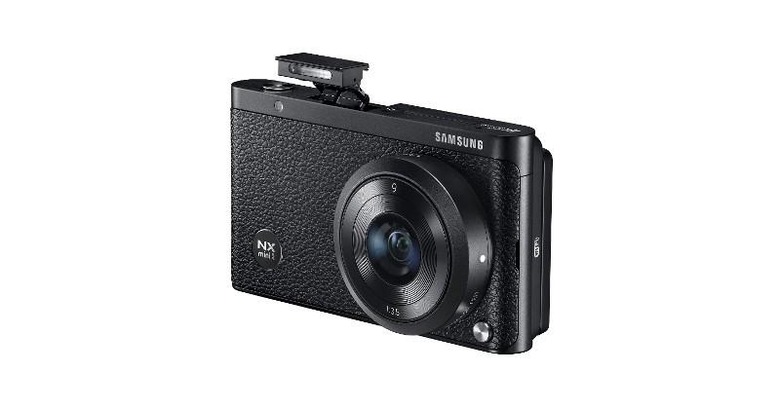 It's been well over a year since Samsung brought the NX mini to light, a petite member of its mirrorless NX camera family. So it is no surprise to hear word that a successor is already close to being revealed. Named the NX mini 2, because what else would it be called, this mirrorless compact presents somewhat of a mixed bag, removing some features in exchange for new ones. The biggest draw for this mini camera, however, will be its ability to shoot 4K videos in such a small size.
4K video recording is becoming the new standard in digital cameras, which is well and good as it helps push this ultra high resolution forward by creating content that can be used on those fancy new 4K TVs and monitors. But while 4K is becoming commonplace among more powerful DSLRs, the feature isn't as widespread among small digital compacts, which could help th NX mini 2 appeal to more photographers.
Based on the leak, the compact is capable of shooting videos in 4K resolution but at a rather low 24 fps rate. This is accomplished by a new processing engine working with supposedly the same 20.5 megapixel sensor. Another new feature is the camera's display, which now uses Super AMOLED instead of an LCD screen. And yes, it is still selfie-friendly.
Samsung giveth but Samsung also taketh. While there is now a new retractable flash built-in, it seems that Samsung has removed the connector to attach an external flash as well. Quite curious is the decision to go with a lower 1820 mAh battery instead of the first NX mini's 2330 mAh, a bit ironic since you'd expect 4K recording to take a bigger toll on power. Even still photos are affected, since now only 400 shots are promised instead of the 650 of its predecessor.
Of course, all of these are based on leaked information, so we'll have to wait for the real deal to see how it all pans out. No word yet on launch date, though the price tag is noted to be 449 EUR, roughly $500. An interesting customization option is the camera's replaceable front covers, hinting that Samsung might also have a line of colorful accessories to sell.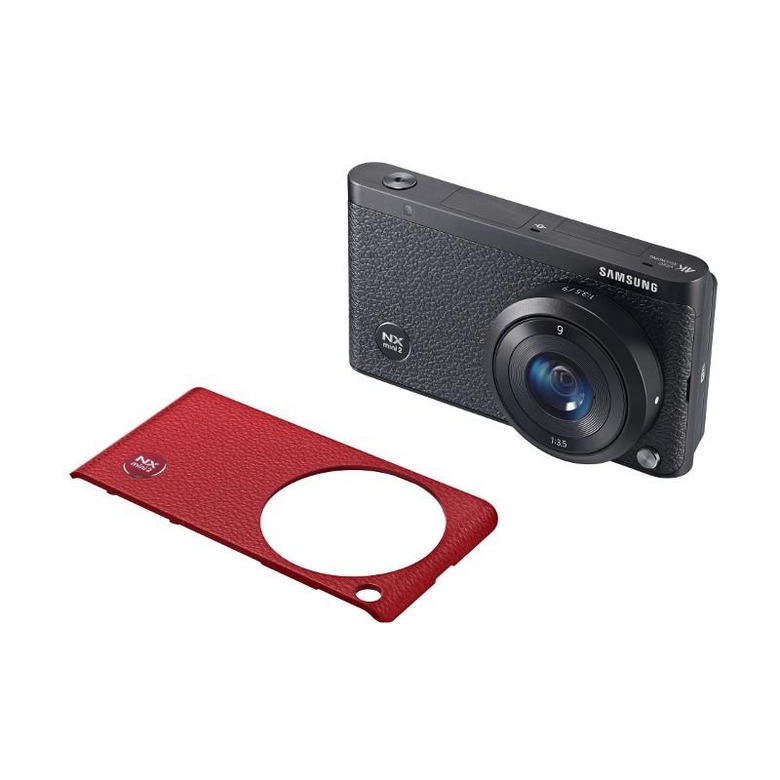 SOURCE: cameranu.nl
VIA: Mirrorless Rumors