Samsung NW700 Soundbar tries to disappear into your wall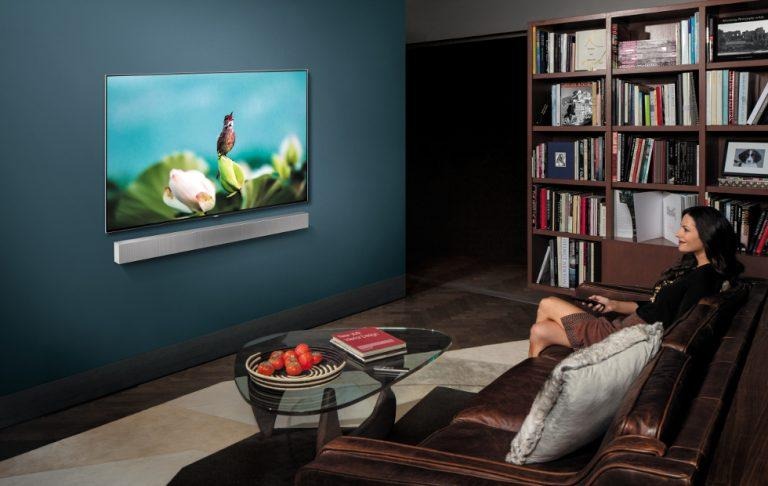 TV makers these days are trying to make their products almost impossibly thin for the purpose of making them blend with walls.While they may have succeeded in doing that, the price they sometimes have to pay is in sound, which is either too weak because of the small space, or decent but has to be routed to bulky speakers, breaking the illusion. Samsung may have the solution in the new NW700 Sound+ soundbar designed to perfectly go with your super thin Samsung TV but still has enough space to pack its own woofer inside.
53.5 mm or 2.1 inches. That's how ridiculously thin this speaker is. It's meant to be mounted on walls, just like Samsung's thin TVs. and when it does, it is promised to look almost like a part of the wall itself rather than just some add-on you drilled there.
Despite the size, it doesn't sacrifice on performance. Fortunately, it's a speaker and nothing else, so every inch of space inside is dedicated to producing the best audio output it can. Perhaps its most notable accomplishment, however, is having its own woofer, which removes the need to mar your pristine living room with sub-woofers just to boost the sound quality.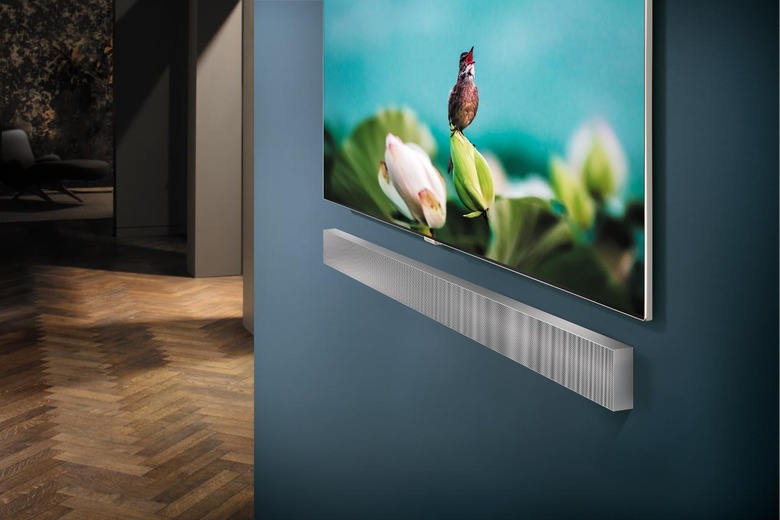 Like previous Sound+ soundbars, the NW700 features Samsung's smart distortion-cancellation tech that predicts distortions that would occur by the time the sound travels to the ends of the speakers and tries to compensate for it. The NW700 also has three sound modes, including a Smart Mode that automatically adjusts volume and surround effects as needed.
Samsung has not yet announced when the NW700 Soundbar Sound+ will head to the market. But those who want to see, or rather hear, its promise and are in Las Vegas next month could head over to Samsung's booth at CES 2018.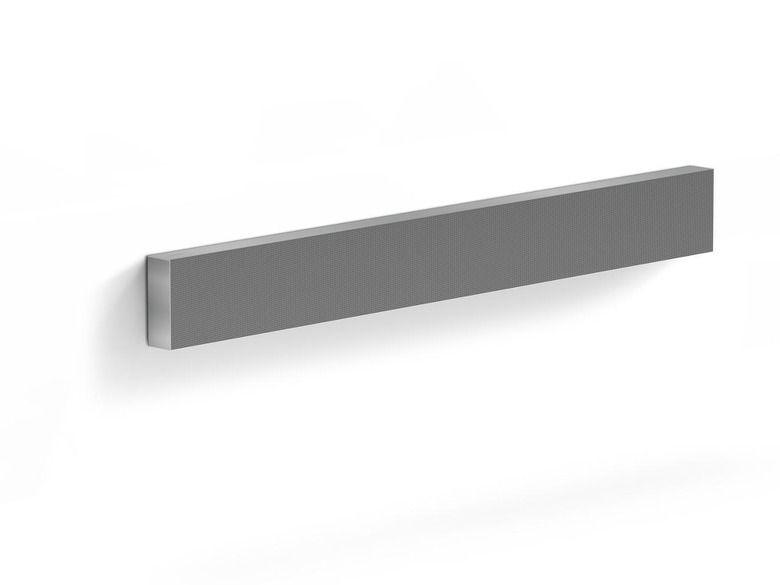 SOURCE: Samsung