Samsung Notebook 9 ultrabooks launch with up to Core i7 chips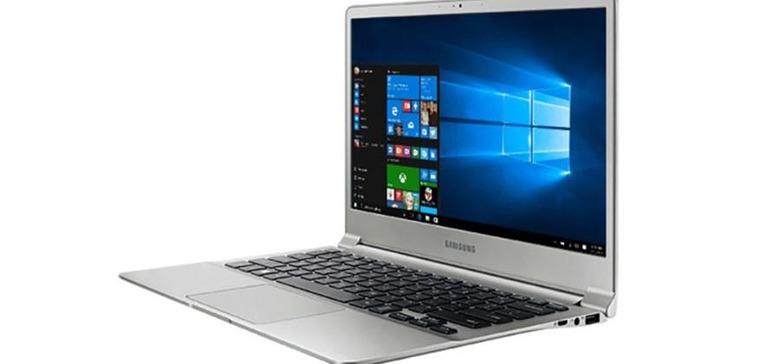 If you are in the market for a very thin laptop that is thin like a MacBook Air, but runs Windows, Samsung has launched a new line that might pique your interest. The Samsung Notebook 9 ultrabooks have launched and they have power and performance while being very thin and lightweight. There are multiple notebooks in the series starting at $1,000.
For your grand, you can pick up the Notebook 9 with a 13.3-inch screen with native 1080p resolution and an Intel Core i5 processor. That chip is paired with 8GB of RAM and 256GB of SSD storage. That's not exactly a lot of storage space, but you give up raw storage for the speed and lightness of an SSD.
Moving up a rung on the Notebook 9 ladder is the Notebook 9 spin packing a 13.3-inch QHD+ display that can spin around and convert the ultrabook into a tablet. It packs a Core i7, 8GB of RAM and 256GB SSD for $1,200. The next step up is the Notebook 9 with a 15.6-inch screen with UHD resolution and a Core i7 chip, 8GB of RAM, and 256GB SSD. It costs $1,200 and tips the scales at 2.9 pounds.
The final machine in the series is the Notebook 9 Pro rocking a 15.6-inch UHD screen, Core i7, and NVIDIA GeForce GTX 950M graphics for $1,400. The swiveling screen 13.3-inch version and the Notebook 9 Pro weigh more than the other versions thanks to the extra features with the Spin weighing three pounds and the Notebook 9 Pro weighing 4.5 pounds. All of the machines in the series are available to purchase at various retailers now. If you want the most portability, the basic 13.3-inch machine might be just the ticket.
SOURCE: liliputing