Samsung Notebook 7 and Notebook 7 Force take on Apple's MacBooks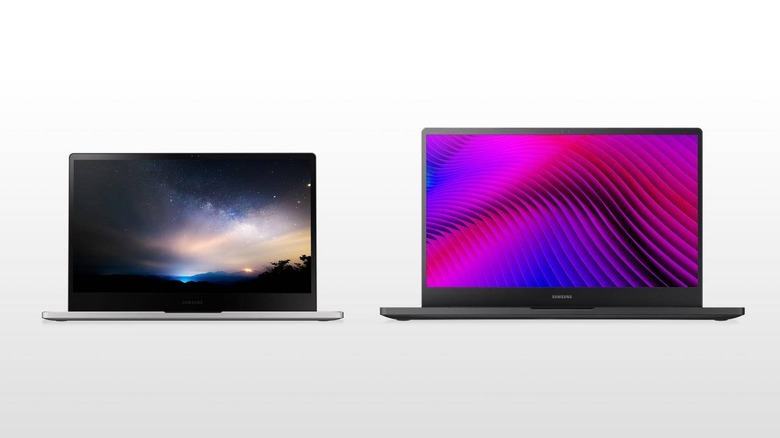 There is no shortage of laptop designs in the market but, for some people, Apple's MacBooks represent the gold standard in minimal yet functional aesthetics. That's true not just for some consumers but even for some manufacturers that take inspiration from Apple's notebooks. Despite their innate virtues, Samsung's latest Notebook 7 and Notebook 7 Force laptops will probably be remembered more for looking like those MacBooks, especially considering how they're so close the Apple's annual WWDC.
Samsung talks about a whole new look and feel, with a brand-new, eye-catching design that flaunts diamond-cut edges and near bezel-less displays. Except for that last part, however, many will call Samsung out for unabashedly copying Apple. Fortunately for Samsung, at least one of its notebooks comes in a color that a MacBook will probably never have without a paint job.
There are actually four notebooks being launched, including three configurations for the Notebook 7 and one for the Notebook 7 Force, which Samsung avoided calling a Notebook 7 Pro. All of them have common family traits, like an 8th gen Intel Core processor, Full HD screens, and up to 16 GB of RAM. The Notebook 7 comes in 13-inch and 15-inch models and the latter has an option to squeeze an NVIDIA GeForce MX250 inside. All four have fingerprint scanners for authentication.
The Notebook 7 Force does have a few things that set it apart. One is that aforementioned black color exclusive to this model. It also has an NVIDIA GeForce GTX 1650 to drive its graphics. It is also the only one of the three that can support up to 24 GB of RAM and two additional SSD slots.
Admittedly, there is at least one thing Samsung's Notebook 7 has that MacBooks don't. The 15-inch models have a dedicated numpad off to the side. Other than that, though, you'll have to decide whether the $999 to $1,499 price tags fit what most will probably call Samsung's MacBook clones.