Samsung Notebook 7 2-in-1 convertible now up for grabs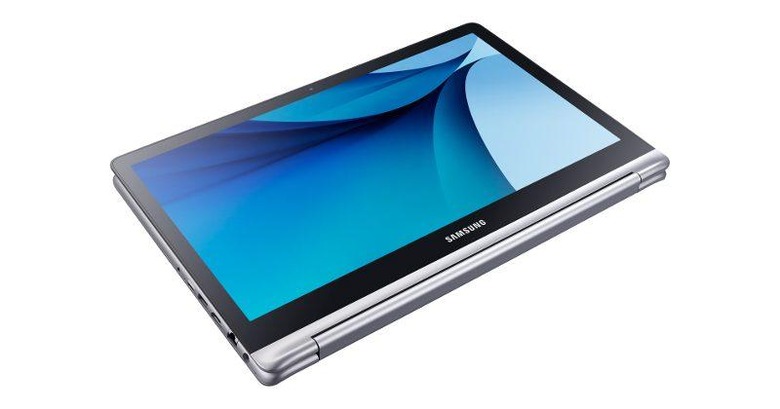 It has actually been a while since Samsung put out a convertible type of laptop after the ATIV Smart PC (later renamed the ATIV Tab 7). For the first time, however, it is taking on a new form factor. Introduced last month, the Notebook 7 is the company's first laptop that can literally bend over backwards to transform into a rather hefty tablet, in the tradition of the Lenovo YOGA. Although delayed by almost a month, the Samsung Notebook 7 is now available for purchase, but do be prepared to spend quite a sum for it.
The Notebook 7 comes in two size versions that have very little in common with one other. Fortunately, both are quite decent in terms of features. Both do have touch-sensitive 1920x1080 Full HD screens and 8 GB of DDR4 RAM. Both also run Windows 10 Pro to maximize productivity.
The smaller 13.3-inch is powered by an Intel Core i5-6200U, the Skylake kind, and has 500 GB of storage inside. While you can expand that with an external hard drive, the notebook also has a microSD card slot. Given the slightly lower components, this model has the longer advertised battery life of the two, with 11 hours in its belt. That said, both models do boast of quick charging capabilities to reduce the time spent tethered to the wall.
The 15.6-inch version has space to cram a lot more features in addition to the Core i7-6500U processor. For example, unlike the 13.3-inch's integrated Intel graphics chip, this one sports a more muscled NVIDIA GeForce 940MX with 2 GB of DDR3L video RAM. It also has more storage naturally, with a 1 TB HDD paired with a 128 GB SSD, the latter for faster, more critical file access. The microSD card is also swapped for a 3-in-1 multimedia card that supports SD, SDHC, and SDXC. And the keyboard now has enough space to include a numeric keypad. Battery life is advertised to last 8.7 hours at most.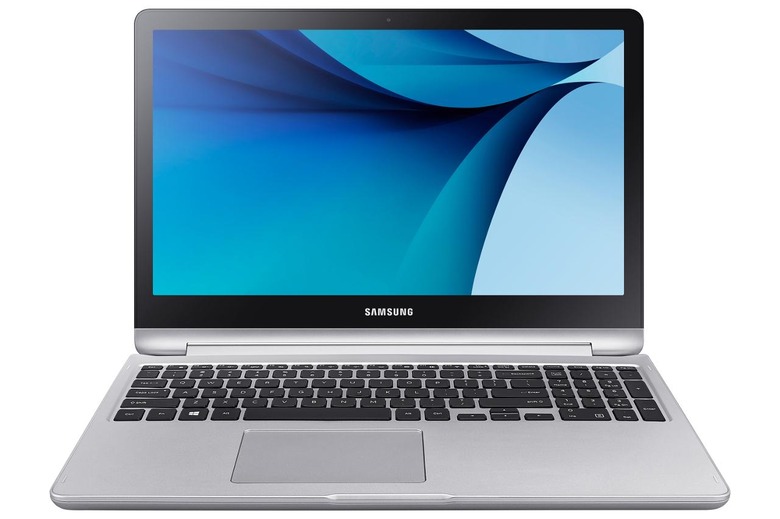 Although it does sound and partly look like a regular laptop, it does flip 360 degrees to convert into a tablet, or less than that for a tent mode, utilizing Windows 10's Continuum feature to adjust the user interface as needed. Available now from Samsung retailers, the Notebook 7 starts at $899.99 for the 13.3-inch model all the way up to $1,299.99 for the 15.6-inch model which, as a reminder, does come with a dedicated NVIDIA graphics chip.