Samsung NC20 gets reviewed, benchmarked, liked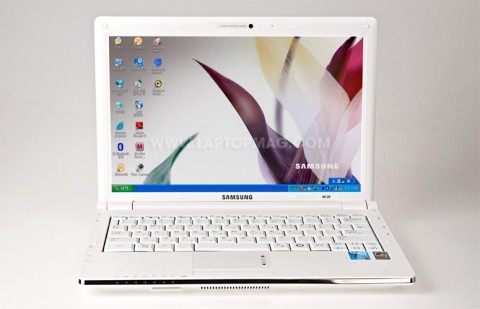 It didn't take LaptopMag long to make up their mind over the Samsung NC20, but then we've known about this VIA-based 12-inch netbook for so long that it might prove tough finding anyone still on the fence.  Obviously it's bigger and heavier than the NC10 – but then it has a larger display, keyboard and trackpad, too – but what we all really want to know is how well the VIA Nano U2250 processor and Chrome9 HC3 integrated graphics stand up.
LaptopMag found everyday performance to be reasonable, but benchmarks present something of a quandary.  The NC20 outperforms Intel Atom netbooks in Geekbench (measuring total system performance), scoring 176 points higher than the NC10, but underperformed in PCMark05, scoring 60 points less.
Contrast that with How To Be Mobile's recent benchmarks, comparing the Samsung NC20 with the Dell Inspiron Mini 12, which shows the NC20 generally ousting the Dell.  Their browsing tests are particularly interesting – showing the difference the alternative software makes – and highlights once again the fact that benchmarking results take second place to what you actually want to use the netbook for.
Happily whatever that is, you'll be able to use the NC20 for a reasonable length of time.  LaptopMag squeezed 4hrs 17mins out of their non-US NC20, with its 5,200mAh battery (the US version will have a 5,900mAh pack), while How To Be Mobile tested the netbook in BatteryMark and found it to score 409, more than twice as much as the Inspiron Mini 12.
In the end, LaptopMag approve of the Samsung NC20.  It'll be more expensive than the NC10 – US price is estimated to be somewhere between $500 and $600 – but for that you get a more comfortable user-experience and bigger screen.  The battery life (which is less than the NC10 manages) is reasonable, and Samsung continue to be a force to reckoned with in the netbook market.