Samsung NC10 netbook: better keyboard layout than rivals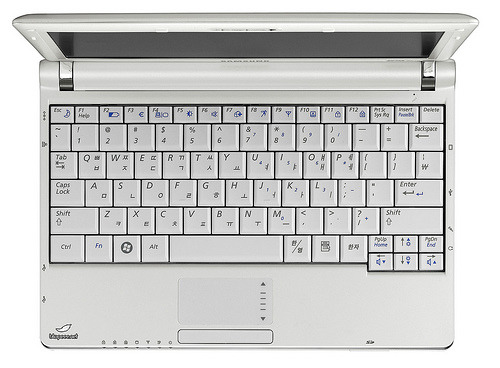 Samsung's NC10 netbook is garnering more and more interest, with new higher-resolution images showing a well-laid-out keyboard that makes fewer concessions to a smaller casing than, say, the Dell Inspiron Mini 9.  The 1.6GHz Atom CPU, 1GB of RAM and 10.2-inch 1024 x 600 display are confirmed; what's new to us is that the VGA output can drive an external monitor at up to 2048 x 1536 at 85Hz, and that the N10 has HD audio.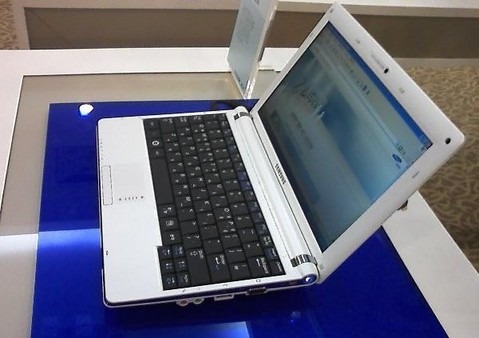 Neat details include the fact that the RAM isn't soldered in place, meaning future upgrades are more straightforward.  It measures 261mm x 185mm x 30mm (10.3 x 7.3 x 1.2-inches) and weighs 1.33kg (2.9 pounds).  A 6-cell battery will be standard with a predicted five-hour runtime.
With netbooks generally taking the same hardware and slotting it into ostensibly similar casings, it's both tough and, ironically, simple to stand out from the crowd.  Tough, because building a device to meet a budget price means you don't have much flexibility in what you can add in; simple, because with so little innovation, anything you do will get noticed.  Multiple price points have been mentioned for the NC10, including the equivalent of $550 in Korea.
[via Liliputing]