Samsung N310 netbook gets price, full specs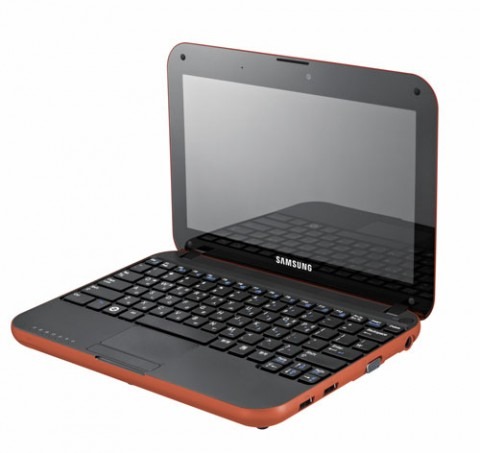 Samsung's N310 netbook has been priced and fully-spec'd, at least in the UK.  The seemingly rubber-clad budget ultraportable apparently has a 1.6GHz Intel Atom N270 processor to go along with its 1GB of RAM and 160GB hard-drive. 
They're very mainstream guts to go with a somewhat distinctive casing: it'll be available in black initially, when it hits the UK in May, with the dark blue version pictured below following on at an unspecified point.  Other specs include WiFi and Bluetooth, together with Intel's par-for-the-course GMA 950 graphics.
As for the price, that's believed to be £399, which equates to a hefty $577.  We suppose all the extra money goes to Samsung's insider contact at Sony, smuggling out all the VAIO TT-style keyboards.