Samsung Mobile Display to Showcase 19-Inch qFHD Transparent AMOLED at CES 2011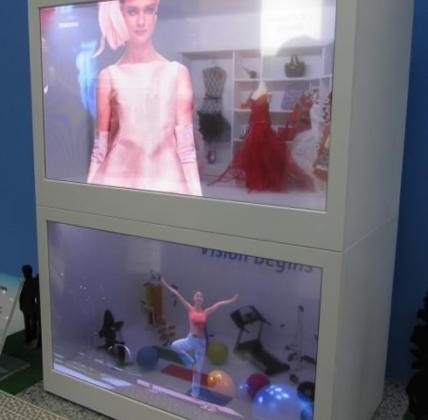 Looks like Samsung is planning on changing up the game when it comes to AMOLED and TVs. The company is apparently getting ready to show off their qFHD Transparent AMOLED display technology at CES 2011. Samsung plans on making the transparent AMOLED displays ready to go some time in the near future for not only TVs, but also monitors.
Samsung Mobile Display will be on hand at next year's Consumer Electronics Show, where they will be showing off the world's first large transparent AMOLED display, which the company says is being produced to work in either TVs, or PC monitors. Samsung is proud of the technology therein, as it doesn't matter whether the display is turned on or off — it will retain 30% transparency. That's compared to the standard 10 percent transparency in other units, from other companies.
Samsung also says that the transparent AMOLED they plan on showing off will have the highest resolution of any transparent AMOLED display so far, at least on displays that are 19-inches or larger. The technology could be used for people to surf the Internet and watch TV in a whole new way, or even display images on other objects, like the back of a seat in a car. And, if that's not enough, Samsung will also be showing off a 14-inch version of the same technology, which they plan on using for notebook displays.
[via OLED-Display; thanks, Erik!]