Samsung might push iris scanners even to mid-range phones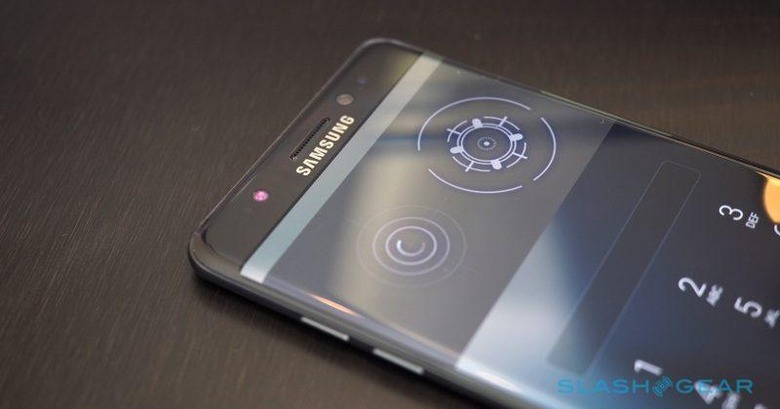 One of the new stars of the new Galaxy Note 7 is undoubtedly its iris scanning technology. Although fast, reliable, and useful, especially when paired with Samsung's equally new Secure Folders, iris scanners, as a whole, are still too new for mobile devices. But if Samsung has its way, that won't be for long. According to the company's mobile division president DJ Koh, the technology could eventually trickle down even to mid-range devices in the not so distant future. With some cost cutting, of course.
Iris scanners, at the moment, sound a bit like a hi-tech gimmick. To some extent, that is true in today's context, without an ecosystem of features that exploit the biometric security system. Then again, when the first fingerprint scanners were introduced, they were in that same boat as well.
Samsung, naturally, claims iris scanning to be far more secure than fingerprints, and cannot be spoofed by fakes or tripped up by glasses and contacts. As for that ecosystem, it is already in talk with banks, especially those in South Korea, who are reportedly already lining up to jump on the bandwagon.
But iris scanners are also more expensive than fingerprint scanners, at least for now. So it won't be surprising if we only see them in more premium models for a while. However, Koh wants to spread the technology wider, bringing it even to more affordable mid-range devices. It is, he claims, Samsung's way of changing Android's image as being less secure than other mobile platforms. But then again, Android's security problems run much deeper anyway.
Koh doesn't give any timeline for bringing iris scanners to mid-range devices, but it probably won't happen any time soon. The component is most likely too new and too rare to be very affordable. He does mention "continued cost cutting", which sounds mighty ominous. Hopefully that doesn't imply cutting down on other features just to include a still underutilized piece of tech.
VIA: ZDNet