Samsung May Not Lead Phone Shipments For Long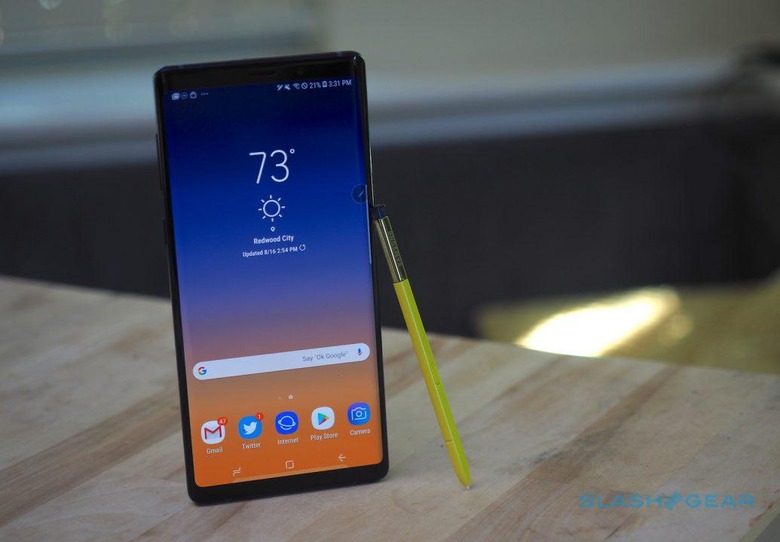 IDC has released its preliminary smartphone shipment figures for the third quarter of 2018, and things are looking a little rough for the industry. IDC found that shipments were down once again in the quarter, making Q3 the fourth consecutive quarter of year-over-year decline. The good news for manufacturers is that IDC doesn't expect this trend to last, as it thinks the market will begin growing again next year.
IDC blames Q3's 6% year-over-year decline on two factors in particular: Samsung and China. Samsung continued to enjoy its status as king of the hill in Q3 with its 20.3% market share and 72.2 million shipments, but those numbers are down 13.4% from the year-ago quarter. IDC points out that Samsung's dominance in the smartphone space is under pressure "from all directions" thanks to the rapid growth of competitors emerging markets.
China, which is a major player in the global smartphone market, also saw demand decline for the sixth quarter in a row. When global spending decreases, China feels that dip more than any other region. Though IDC doesn't give specific numbers, it does say that the country's challenges have continued from the first half of the year when it was down 11% from the same period in 2017.
However, it isn't all bad news, as some manufacturers had a good quarter. For the second quarter in the a row, Huawei was able to come out ahead of Apple and secure the number two position behind Samsung, though its market share was down slightly from Q218. Even though Apple had to settle for third place in quarter 3, its total shipments were actually up slightly over the same period a year ago, and that's without IDC taking iPhone XR sales into account given its late launch.
Xiaomi is another company that had a good quarter, growing its market share and total shipments further year-over-year to secure the fourth position in IDC's rankings. OPPO rounds out the top five with 8.4% market share – a small increase over Q3 2017 – despite decreased shipment volume. We'll see if global shipments can rebound in quarter four, which holds the ever-important holiday shopping season, and if IDC's prediction that this declining trend will reverse in 2019 comes true soon enough, so stay tuned.