Samsung may have Galaxy Note 7 defect cause by end of the year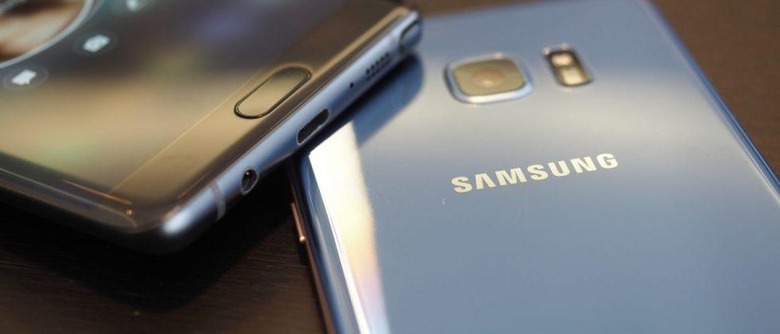 Samsung may finally be honing in on the cause behind its incendiary Galaxy Note 7 problems. Though the company has been searching for the root of the problem since it first reared its ugly head, reports have said that the company was having trouble pinning down the cause of the issues. That may be changing rather quickly, as Samsung SDI is saying we could have our answer by the end of the year.
Just in case you need a little refresher, Samsung SDI's batteries were used in the first batch of defective Note 7s. When the defect became clear, Samsung decided to go with different battery manufacturers for its replacement devices. Ever since then, Samsung SDI has been working to find the flaw that caused these initial phones to catch fire.
Speaking to Reuters, Samsung SDI executive Kim Hong-gyeong said that a "weakness," has been discovered in the batteries. He also said that Samsung SDI and its parent company may be able to report to results of the probe by the year's end, though noted that they're still trying to determine the exact cause of the problems.
If you're worried that this issue extends beyond the Note 7, another Samsung SDI executive said there's no cause for concern in that regard. In testing other major products, that executive says, no defects were found. The subsidiary will also be supplying batteries in another Samsung phone arriving early next year, which will most likely turn out to be the Galaxy S8.
It'll be interesting to see the results of this investigation, especially after the problems Samsung has experienced in trying to identify the issue. Even if it does find the issue, it may not be the cause of all Galaxy Note 7 defects – remember, Samsung switched away from Samsung SDI after the first round of recalls. Still, having some information is better than having none, so stay tuned.
SOURCE: Reuters