Samsung may bring home appliance manufacturing to the US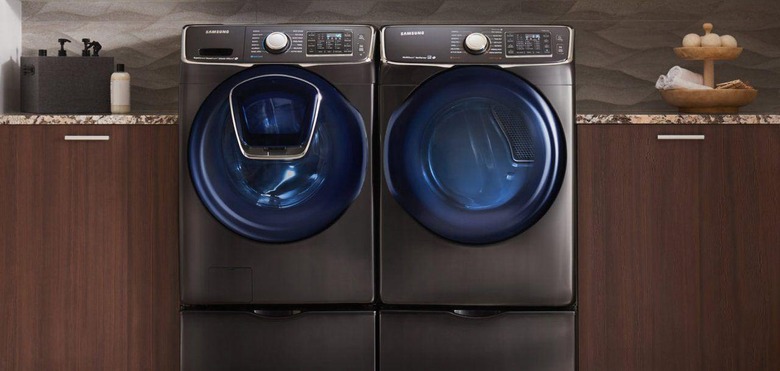 Sources have surfaced claiming that Samsung may build a plant in the United States and use it to manufacture home appliances. The finer details about this plan, such as where the plant will be located and the extent of the manufacturing, haven't been revealed. However, the business move is said to be due in part to the Trump administration's threats of import taxes coupled with criticism about overseas manufacturing.
The information comes from Reuters, which cites unnamed sources for its info. According to one person, Samsung Electronics is looking into building a US-based plant, but is still determining where this plant will be located and how much the company is willing to invest into the manufacturing center.
Samsung, not surprisingly, has declined commenting on the report, instead pointing toward its current investments in the U.S., including a chip plant in Texas. Uncertainty revolving around the Trump administration is said to be the fuel behind this possible business move, and indeed other similar companies have followed similar paths.
LG, for example, said in recent weeks that it is considering opening a manufacturing center in the US, and Hyundai has also indicated it will increase its investment in the country within the next half decade. The biggest concern for foreign companies is the possibility of an import tax that would make having US-based plants necessary, at least if these companies wish to remain competitive with competitors already producing goods within the US.
SOURCE: Reuters