Samsung March 22 event smells of Galaxy S III reveal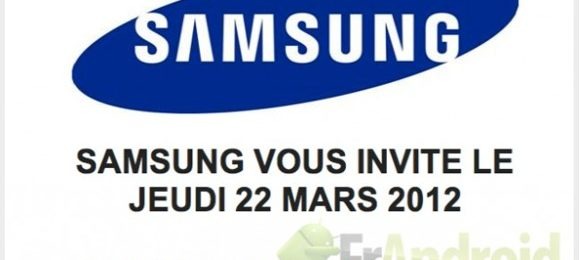 We already know that Samsung won't be showing off its newest Galaxy S-numbered phone at the hyped Mobile World Congress (MWC) later this month. The MWC, which takes place in Spain, will play host to a number of other Samsung announcements, but the company wanted to make the Galaxy S III something that was reserved for a more exclusive event. Now, it looks like that even will also be held in Europe and will happen on March 22.
Samsung normally holds its big exclusive mobile product announcements in New York City, but it has sent out an invite to media in France for the event. As a result, it is perhaps not a slam dunk that this is a Galaxy S III event. But knowing that's the only Samsung thing that anyone has on his or her mind right now, it certainly is a popular assumption. The device is expected to run Android 4.0 Ice Cream Sandwich, contain a Super AMOLED HD display, and include a massive quad-core processor, 12-megapixel camera, and more.
When it confirmed that Galaxy S III would be a no-show at MWC, Samsung provided only a vague detail that the unveiling would happen before June. Earlier today, there were rumors that surfaced, pegging the smartphone with a May release date. So in order to build the right amount of hype, a March 22 event unveiling sounds just about right. Hopefully we won't be disappointed. Let's hope it isn't just some European phone that no one cares about.
[via Unwired View]