Samsung MagicStation desktops get revamped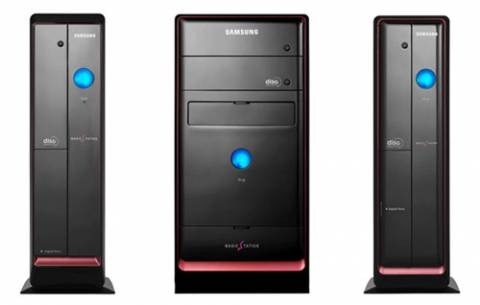 In the first photo, we have the MV70 and two other MagicStation desktops that are unknown right now. In the second photo, there are the MX, MZ, and NZ models pictured.
Sure they are more or less only going to be available in Korea, but some of the stuff these machines can do is pretty amazing. The coolest thing is that now all of the MagicStation machines can it the EZ-BLU button on the front, and the machine will scan itself for slowdowns, problems, and other things that either are or could affect system performance, and then they connect to a server to see how to fix it.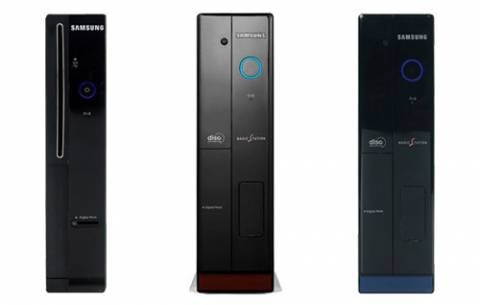 Some other upgrades are space for up to two HDDs and the addition of DX10 compliant cards from nVidia. When they drop, they will be priced at $761-$1413, once again, pretty much only going to be sold in Korea.
Samsung preps stylized MagicStation desktops [via electronista]