Samsung LEVEL Active headphones promise a firm but comfy grip on ears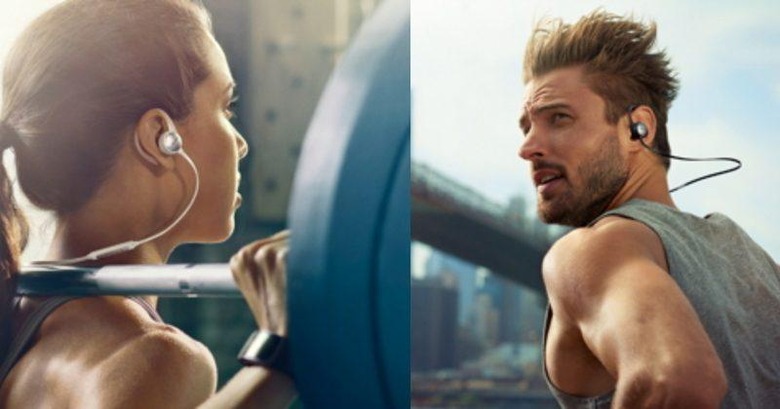 Somewhat a bit late to capitalize on the Olympics fever, Samsung has finally announced the availability of its new LEVEL Active Bluetooth headphones. Built and designed for very active users, the headphones offer hooks that cling to your ears and rugged materials that withstand both elements and sweat. And, of course, pairing with Android smartphones, particularly Samsung's own Galaxy line, the LEVEL Active offers integration with apps to provide a "smarter" way to exercise.
Sure, the Samsung LEVEL Active headphones can actually be used by anyone, whether they have adopted an active lifestyle or simply wants a more resilient pair of in-ear headphones. That said, the accessory has really been designed with active users in mind. For example, the earhooks, wingtips, and eartips are not just designed to be comfortable, they also make sure they latch on to your ears securely, no matter how much you move.
Although not completely water-resistant, the LEVEL Active is at least splash resistant. Or sweat resistant. The inside of the headset is also coated with an "ultra-thin P2i nano-coating" for good measure.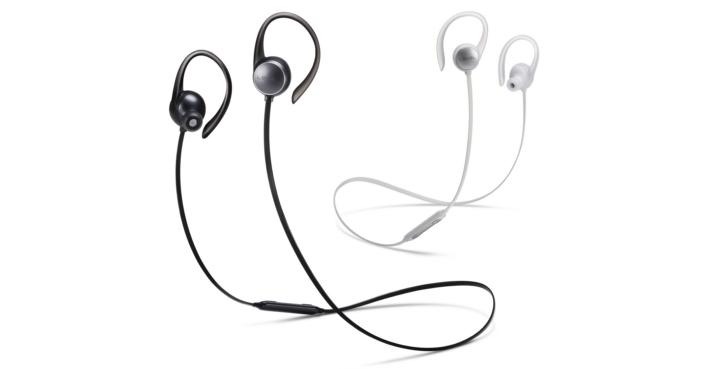 While the headset can pair with any Bluetooth source, there are benefits when teaming up with an Android device that has Samsung's Level App installed. This allows users to limit notifications to only incoming calls and alarms, set what other notifications can be let through, or set which app is activated by the Active Key. This latter one will be useful for runners, athletes, and the like, especially when pairing with the S Health app on Galaxy devices.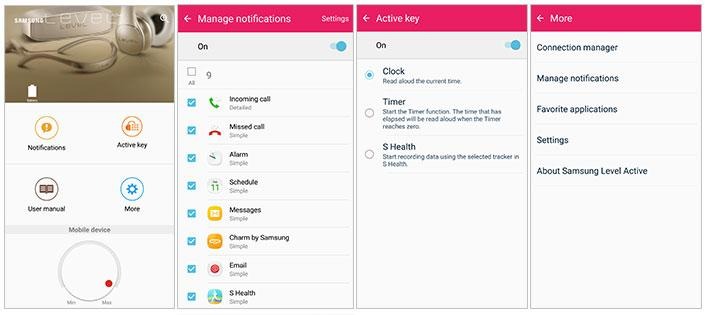 The Samsung LEVEL Active headphones have already launched in the US and will soon make its way to Europe, China, Russia, Turkey, and Korea, as well as the rest of the world. US price for the headset is $99.99 and available colors include White, Black, Blue, and Purple.
SOURCE: Samsung