Samsung LED bulb line comes the America with green intent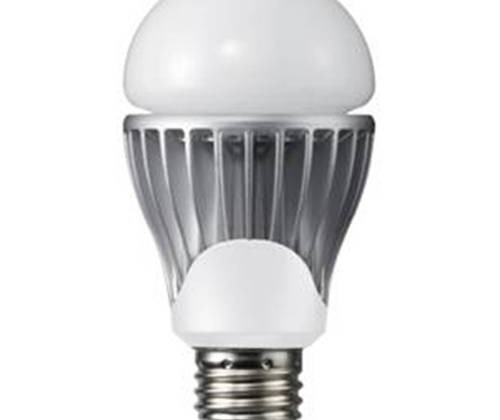 This week the folks at Samsung have revealed their intent to bring their lovely line of Advanced LED Light Bulbs to the USA for both energy efficient and natural-looking light. Dissatisfied with those old classic-looking bulbs with their burning out over a few months and their uncomfortable yellow glow? No more, says Samsung, no more indeed! Samsung's initial offering will be through popular hardware store Lowe's in a lineup set to immediately replace your standard incandescent, halogen, and CFL bulbs throughout your whole home. Get lit up now!
What Samsung is aiming to bring is three sets of bulbs here at the outset, the A19, the PAR, and the MR16, each of them with a specific intent. As the company notes: "A light bulb is no longer just a light bulb. It's a digital technology made up of LED chips, drivers and electronics—familiar turf for Samsung." We're looking for natural light with an energy-efficient future ahead on all bright fronts – can you bring it, Samsung?
A19 Bulbs: These will replace conventional incandescent bulbs and can shine directionally from vanity lights, wall sconces, lamps of several makes, and more. These bulbs are dimmable as well.
PAR Bulbs: This bulb is also dimmable and will last what Samsung says is 20 percent longer than their equivalent halogen opponents. You can adjust its variable beam angle between 25 and 40 degrees, and its great for track lighting and recessed lighting.
MR16 Bulbs: Another bulb great for recessed, vanity, and track lighting, made in two different base types as well as brightness levels for many different uses.
Prices for these bulbs range from $19.98 all the way up to $59.98 and users can expect between 27 and 36 years of life from each of them. This first line of bulbs is available exclusively at Lowe's immediately.