Samsung leaks their Espresso line of tablets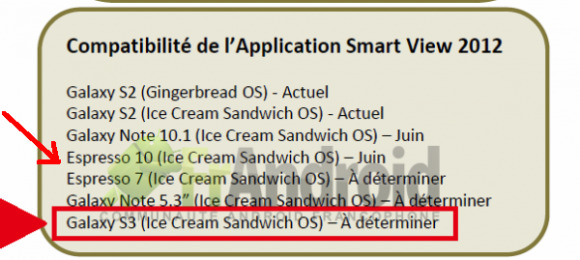 This June we're likely to see a set of new Samsung tablets, these coming right after the Galaxy Tab 2 line with another 10-inch model and another 7-inch model as well. This set of tablets from Samsung is called "Espresso", this being a code name for whatever manufacturer decides on for a name at launch time. This information was leaked by FrAndroid in a 2012 roadmap for Samsung aside a tiny mention of their next flagship phone, the Samsung Galaxy S III.
These new tablets are likely to take the place of Samsung's current hero set of tablets: the Galaxy Tab 10.1 and the Galaxy Tab 7.7. Another possibility is the idea that this roadmap was produced before the Galaxy Tab 2 lineup was presented, with both the 7-inch and the 10.1-inch models still being prepared for a June launch aside one another. We've got no qualms guessing, at this point, that Samsung is preparing more tablets for their ever-expanding lineup of every-size devices.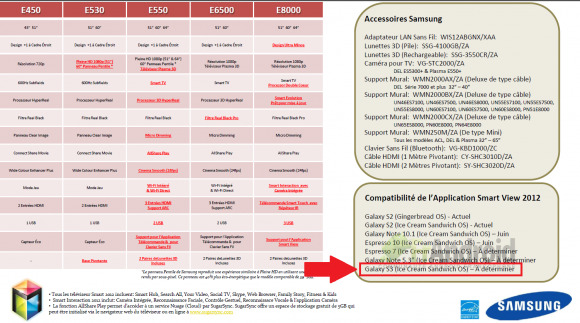 One way or another these tablets will be working with Android 4.0 Ice Cream Sandwich, both the Galaxy Tab 2 units already coming with that newest version of Android as they're released this summer. The Galaxy Note 10.1 is also being prepped for release after showing itself for the first time earlier this year at Mobile World Congress. Could Samsung be preparing a Galaxy Note 7-inch tablet as well, S-pen included?
They certainly could be – why not?
Have a peek at the timeline below to further explore what Samsung has presented the tablet world in the recent past. Tablets on the way!
[via Android Community]