Samsung launches new DRAM early amid stock drop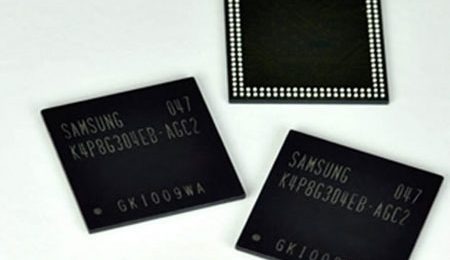 Samsung's shares took a massive hit when a Digitimes rumor claimed that Apple would be moving 50% of memory capacity to Elpida for DRAM memory chips. Samsung was reportedly set to announce its new 20nm DRAM chips on Monday, but has moved up the announcement to today in order to quell fears with investors and shareholders. Samsung denies the Digitimes rumor, saying that its chips will still be used in Apple products going forward.
Digitimes reported that Apple would shift part of its supply chain to "troubled" chip manufacturer Elpida, which saw Samsung shares tumble by as much as 6.2% last week. Samsung has moved up its 20nm chip announcement as a result, saying that the new chips are ultra slim and more power efficient. Samsung currently provides DRAM to Apple for many of its products.
The Korea Times spoke to a Samsung executive regarding the Digitimes rumor, who said the following: "The report from Taiwan is exaggerated. Apple is always looking to diversify its part-sourcing channels. In flat screens and chips, Apple is sourcing parts from various clients that include Samsung, however, that doesn't mean we are losing our edge as Apple's top-tier client."
[via The Next Web]