Samsung Launches Galaxy Note 9 S Pen SDK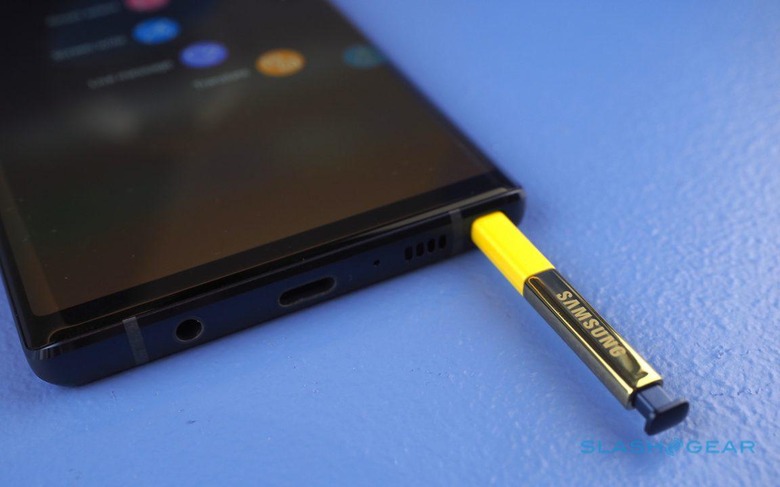 The Galaxy Note 9 has a lot to offer, but one of the most exciting upgrades to the Note line came in the form of the new S Pen. Now equipped with Bluetooth Low Energy, the new S Pen can act as something of a controller for a selection of different apps. For instance, with the camera open, you can press the button on the S Pen to snap a picture, or it can be used to control video playback in YouTube.
At launch, the roster of apps that supported S Pen Remote, as the feature is called, was fairly slim. However, it's about to grow significantly, as Samsung has launched its S Pen Remote SDK. This, as you might have already figured out, will allow developers to implement S Pen controls in their own apps.
Over on its developer site, Samsung has posted all of the technical documents developers need to get started. The company explains that remote actions can be coded to respond to either a single or double press, but it appears that developers can't record actions for both. In the overview of S Pen remote functionality, Samsung says that it's limiting developers to one remote action per app.
READ MORE: Galaxy Note 9 ReviewIf Samsung's goal with the Galaxy Note 9 was to make the S Pen more of a meaningful tool instead of just a novelty outside of some niche uses, this is certainly one way to do that. We can expect a lot of big-name apps out there to add support for S Pen controls, and if the Note 9 manages to become a popular handset, we might even see widespread S Pen support eventually.
All in all, it seems like launching an SDK for the Note 9 and S Pen is a pretty good move on Samsung's part. We'll keep an eye out for any apps adding S Pen support, but for now, developers can look into remote actions through the links above.