Samsung Knox now available for consumers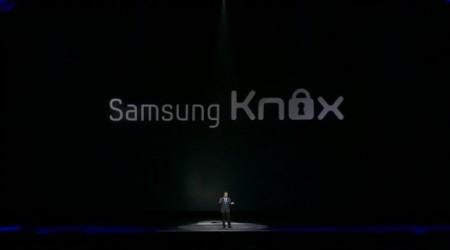 The first time we heard about Samsung's security solution called Knox was back in April of this year. That security solution was originally touted mostly for business users and Samsung announced that it planned to include Knox on some of its devices. Samsung has now announced that Knox is now available for general consumers to use.
Knox is an end to end security solution that Samsung says will provide security hardening from the hardware through the application layer. Knox uses what Samsung calls a container that is a separate security execution environment allowing prescreened applications to run and store data.
With Knox, applications that run outside that security container will only have limited access to data stored inside the container. Within that container, security is enforced by a system-level connection system. What that means is all user data stored inside the security container is protected from malware and other nefarious attacks as well as hacking attempts carried out on the physical device.
That means Knox protects your data within the secure container even if your phone is lost or stolen. When Knox was announced, it was for enterprise users only and was intended to give IT departments the security and controlling needed in the corporate world. The security features of software have now expanded to allow consumers to activate the container without needing IT department to implement the strategy. Knox-enabled devices are approved by the US Department of Defense for use in DoD networks. The software will be available on the Galaxy Note 3 and the Galaxy Note 10.1 with other devices announced later.
"Samsung KNOX represents Samsung's strong commitment towards making its devices BYOD-ready with the necessary security and feature enhancements," said Dr. Injong Rhee, Senior Vice President of KNOX Business Group, Samsung Electronics. "We are delighted to see Samsung KNOX provide advanced data and privacy protection for both enterprises and consumers. The availability of Samsung KNOX to consumers will accelerate the adoption of Samsung devices for BYOD as prosumers can now readily experience Samsung KNOX with ease at no cost."
SOURCE: Samsung