Samsung integrates Google Duo in the Galaxy S20's dialer app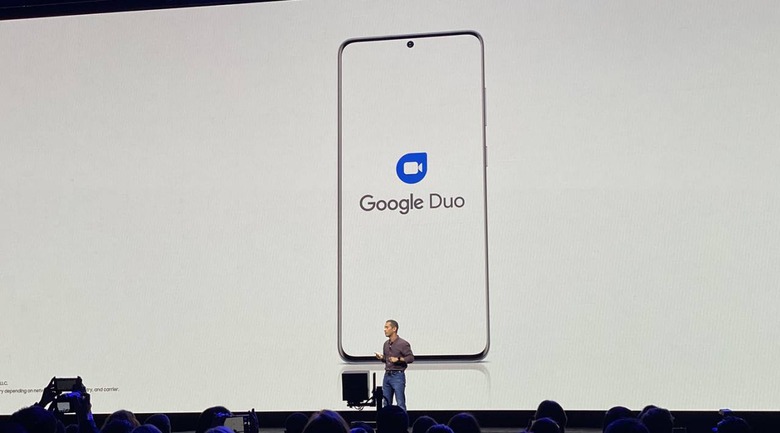 Samsung has teamed with Google to offer its Duo service directly within the Galaxy phone app, the company announced at its Unpacked event today. The detail was revealed amid Samsung's unveiling of its new folding clamshell-style smartphone and the anticipated Galaxy S20 model. This native Duo integration will offer Galaxy customers an experience somewhat similar to Facetime on iPhone.
Google Duo is, of course, the video chat mobile app that enables users to make video calls on Android and iOS devices. The app has been around since 2016 and has proven popular with consumers. It's not terribly surprising to see Samsung team with Google in order to natively offer Duo on its latest Galaxy models; users will be able to initiate video calls with the service directly from the Samsung phone app.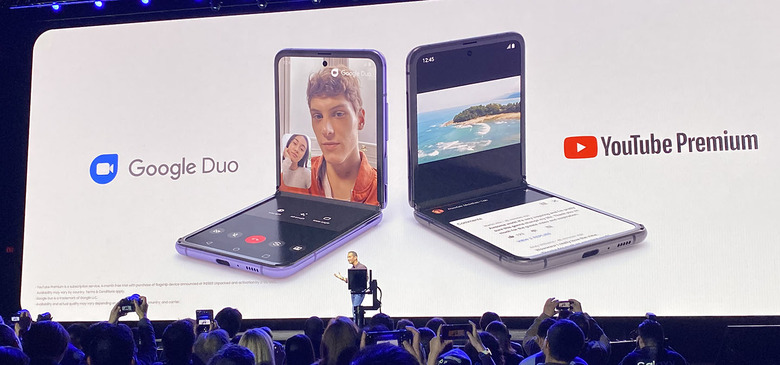 According to Samsung, Google worked on optimizing the video calling platform as part of this collaboration. The feature has been integrated into Samsung's One UI found on the Galaxy S20 smartphone lineup. We'd previously heard about this feature when it leaked in a report from the Korea Herald earlier this year.
The integration is easy to understand — you'll be able to find the video chat platform via the Google Duo icon located directly within the S20's dialer. The feature supports the phone's wide-angle selfie camera and Samsung's AR Emoji, as well. You'll also find the same integration in the newly announced Galaxy Z Flip folding phone.
Users will be able to make video calls over mobile data in addition to WiFi, but the company stresses that you'll probably want a 5G connection for the best quality. Up to eight people will be able to chat using Duo on these phones, but it should be noted that the experience may vary based on carrier.