Samsung Instinct unboxing and hands on video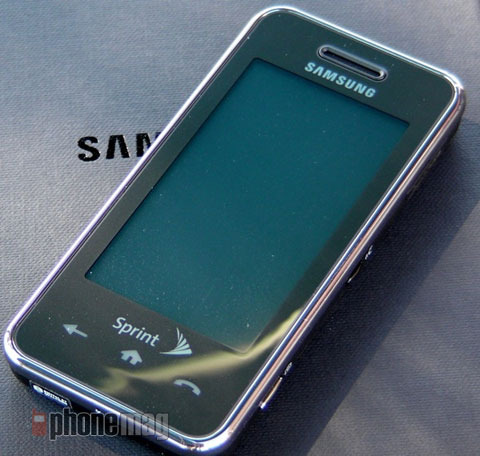 Sprint and Samsung's answer to the iPhone is the new Instinct, and they are not kidding when they say it is a contender. The device is scheduled to be made available on June 20th, but that has not stopped our own Vincent from getting his hands on the device over at our sister site PHONE Magazine. He has a hands on and unboxing video up, with a review soon to follow.
The Instinct is a thin touch screen driven phone with a candy bar for factor. The device has a 3.1 inch screen, which is .4 inches smaller than iPhone's screen. Unlike the iPhone, this device has a resistive touch screen, as is commonly found on Windows Mobile devices. The device has a serious feature set, with EV-DO Rev. A, GPS, touch sensitive controls, MicroSD expansion, 2 mega pixel camera, A2DP, full web browser, and is only a half inch thick to boot.
The Instinct has a lot of little features that make it a winner. Things like threaded SMS, push email support, standard size headphone jack, and localized haptic feedback. This means a specific location vibrates and not the whole device as is the usual case. Head on over to PHONE Magazine to check out the full hands on video and an extensive gallery.
[Via PHONE Magazine]