Samsung Infinity-Flex trademark could hide Galaxy F name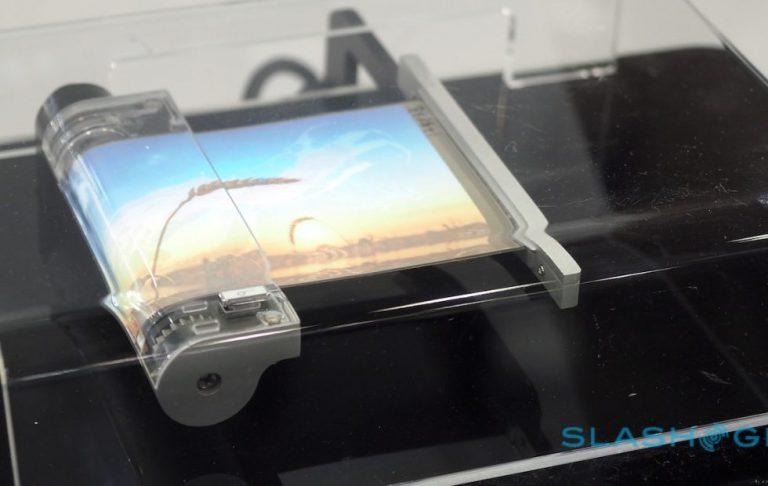 It seems that things are ramping up for Samsung's foldable phone. If all the tips and leaks are correct, it could make its first debut this week, at least in prototype form. There's still some mystery surrounding the device, including what name it will have. There is still an ongoing debate about whether the Galaxy F moniker will be used for this foldable phone or for something else. A new trademark filing by Samsung, however, might settle that debate, though it could also give Samsung some legal headaches later down the road.
Samsung has been on a trademark filing spree across the world, something it usually does when on the verge of launching a new product with new buzzword features. According to LetsGoDigital, Samsung has filed several trademarks n Korea, India, and in the US around the name "Infinity". And one of those is the "Infinity-Flex".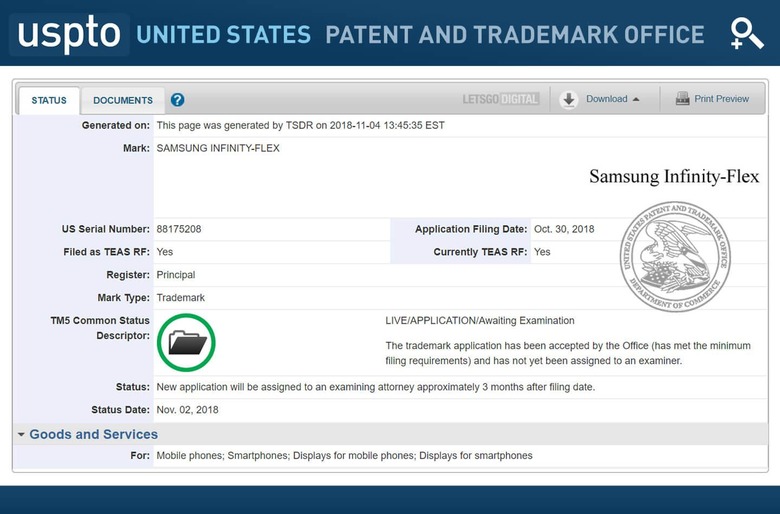 That "Infinity" name may very well be derived from the Infinity Display marketing term it uses for its nearly bezel-less but still notch-less phones starting with the Galaxy S8 last year. Samsung filed for the "Infinity Display" trademark early 2017 as well.
If that pattern holds, then the Infinity Flex trademark could refer to a flexible Infinity Display it would be using for its foldable phone. There is a very good chance that the phone's name could be taken from this feature and be called the Galaxy Flex. That said, it could run afoul of LG, which had a non-flexible but curved LG G Flex phone back in 2013. Or maybe Samsung is actually intentionally aiming for that.
The Korean manufacturer also filed trademark applications for Infinity-V, Infinity-O, and Infinity-U. It's anyone's guess what these trademarks mean in relation to phones, but Samsung does still have some new models expected to arrive soon, including a gaming smartphone. Or maybe the letters in these trademarks refer to the shape of the notches that the screens will have. Samsung was recently rumored to have a completely bezel-less screen with a circular ("O") cutout for the camera and screens with regular wide notches ("U") and waterdrop cutouts ("V") are nothing new.