Samsung I7500 Android-phone photo set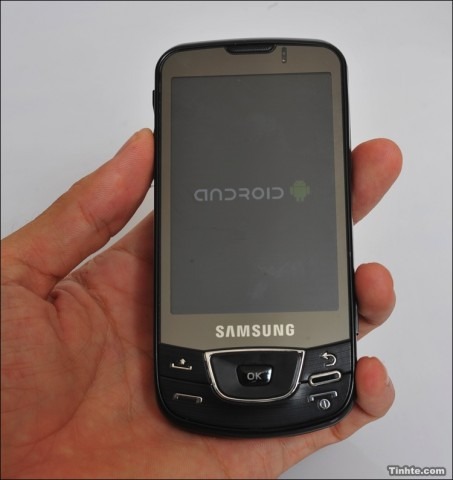 The same team that shot the Samsung I7500 demo video yesterday have followed up with a photo set of the Android smartphone's controls, ports and connectivity.   One shot – of the I7500 with its battery compartment cover removed – shows the GSM SIM slot and microSD card slot, both of which appear to require the battery's removal before they're changed.
That's nothing new for SIM cards, certainly, but it could prove an annoyance for frequent microSD swappers.  While we're assuming hooking up the I7500 via its microUSB port (hidden under the top flap) will cause it to mount as a removable drive, giving access to both the internal 8GB storage and any memory card present, many users prefer to use an external card reader.
Announced on Monday, the Samsung I7500 has a 3.2-inch AMOLED touchscreen, GPS, WiFi b/g and HSPA (in triband, T-Mobile USA friendly format).  There's also Bluetooth 2.0 and the usual Google apps suite.  More details on specifications here; the I7500 is expected to arrive in Europe from June 2009. 
[via Android Community]